Athens, Greece hosted from May 7th to 9th the first Startup Weekend Sustainability in the world.
Almost 45 people from different backgrounds came together for the weekend to participate in workshops, to pitch ideas, form teams and start their own sustainable company with the help of experienced mentors.
The event 3 judges (George Ioannou, Professor of Production & Operations Management at the Athens University of Economics and Business, Yannos Mitsos, Entrepreneurship Executive at SEV Hellenic Federation of Enterprises, and Pavlos Exarchos, Partner at McKinsey&Company) voted for the three best ideas:
– 1st place: "Charity stamp", a startup that intends to change how donation is perceived globally, won 3 months incubation at Aephoria.net. More info about the company can be found on the beta website the team developed during the weekend http://charitystamp.org.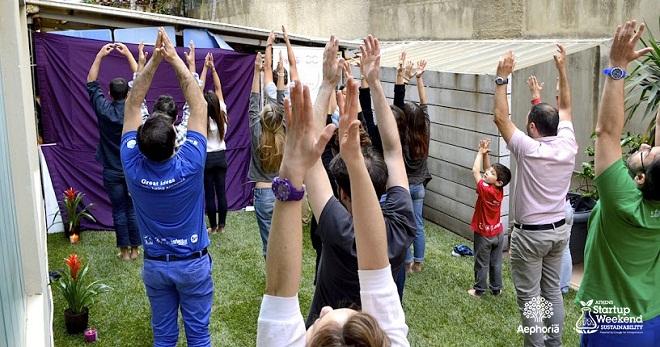 – 2nd place: "Aerable" is an affordable, multipurpose air quality meter. You can attach an Aerable device in your home, in a restaurant, near an industrial smoke stack. Aerable won 3 months of free working space at Orange Grove.
– 3rd place: "Sparky", an eco-friendly and location aware smart plug that is powered by Wi-Fi and and Bluetooth technologies. Sparky aims at making households smarter, greener and more efficient. The team won 3 months of free working space at Impact Hub Athens.