London, ZipJet, the on-demand laundry and dry cleaning service, has today launched three new bespoke services, targeted at busy parents and professionals.
The London-based company, boasting some twenty thousand users, has responded to demand from its users by launching a tailored suite of services called Express, Plus and Lite. 
ZipJet's Express service guarantees a same-day service for emergencies – something other competitors on the market do not currently offer. The Plus option is aimed at customers who want a more convenient collection time, whilst Lite is suited to those who can be flexible with their collection and delivery windows. 
Florian Färber, ZipJet's Co-Founder and Managing Director, commented: "We have launched the bespoke options because we wanted to personalise the services we offer to customers. For example, some of our users need a quicker turnaround time, while others requested a more flexible collection and return window. We want to succeed in our market by responding to customer demand. Launching ZipJet Express, Plus and Lite reflects this."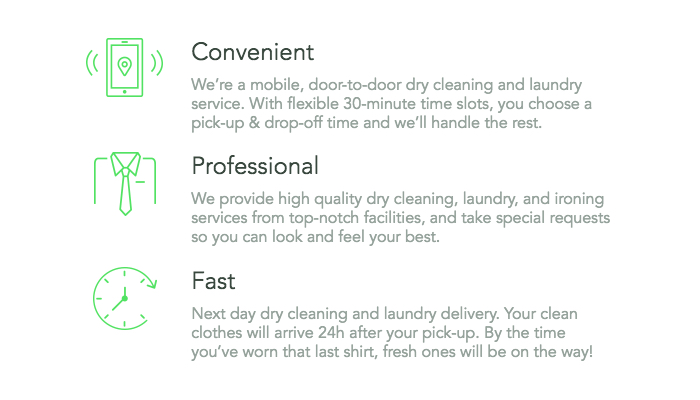 ZipJet relies on an advanced IT back engine to ensure the utmost convenience is offered to customers with a punctual service, tailored to diverse customers' needs. The ZipJet solution that guarantees up to 95% punctuality – underpinned by an in-house tech team of 10 staff – is based on:
– Dynamic availability calculation – based on geospatial indexes created on top of  Google's S2 library.
– Demand prediction – based on a linear regression model enhanced by additional data from marketing, weather and customer user analytics.
– Algorithmic dispatching – running on ZipJet's very own algorithm, developed by a project team of five employees including two mathematicians for over a year, heavily based on Java Spring Boot, AMQP, MongoDb and Swagger. 
From the consumer point of view, ZipJet's service works by processing customers' orders via its website or app. Users then choose a preferred pickup and delivery option. A driver arrives at the specified address with two bags – one for dry cleaning garments, and one for wash and fold items. The customer's garments are then delivered clean and folded at a time that suits.