Gizelis RobotSafe comes on the market from PAPAPOSTOLOU HEALTHCARE TECHNOLOGIES
A healthtech alliance for the disinfection of sanitary facilities in the pandemic, promoting the company's robot in Greece and abroad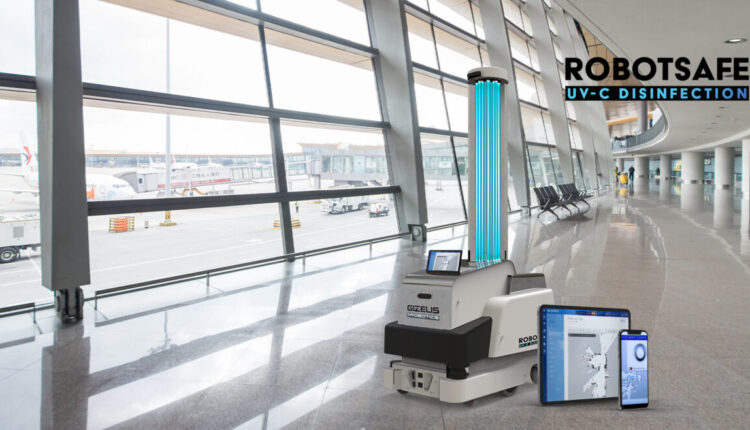 At a critical period for health, PAPAPOSTOLOU HEALTHCARE TECHNOLOGIES, a provider of medical equipment in Greece, and GIZELIS ROBOTICS, a Greek company of automation systems and robotic applications, signed an agreement for the development of a cooperation aimed at addressing the Covid health crisis.
The new system, which is an immediate solution to address the urgent sanitary conditions caused by the pandemic, covers the disinfection needs of both sanitary areas and any other facility in industries, hotels and airports. RobotSafe disinfection robot is certified by the Hellenic Pasteur Institute
but also the Athens Medical Group as the completion of the technical measurements was a success.
At the heart of the cooperation between the two companies is the promotion of the innovative Disinfection robot, RobotSafe, as well as all related dry fog products, ultraviolet UV-C technology and the wheeled TOWER UV-C in the medical industry. PAPAPOSTOLOU HEALTHCARE TECHNOLOGIES will undertake the promotion, sales and technical support of these for the markets of Greece, Cyprus and the Balkans.
 "The pandemic has imposed new rules, stricter protocols and special health restrictions regarding the disinfection of premises. In this new context and with a common goal, which is to create a shield to ensure the protection of all, we are particularly pleased for this extremely important collaboration with the company GIZELIS ROBOTICS.We consider that the alliance with the leading robotics systems company and the undertaking of the promotion and technical support of its products, throughout our network of partners in Greece and abroad, is another proof of the innovative character of our company.", said Athanasios Papapostolou, Director and member of the Board of Directors of PAPAPOSTOLOU HEALTHCARE TECHNOLOGIES.
 "It is with great pleasure that we announce the collaboration of GIZELIS ROBOTICS with the pioneer PAPAPOSTOLOU HEALTHCARE TECHNOLOGIES.It is particularly important for us that the largest Greek company of distribution and technical support of high-tech medical equipment, trusts our technology and integrates RobotSafe into the innovative products of excellent quality that it offers in the health sector, in
Greece and abroad. Our common goal is to meet the high demands for a safe working environment from infections and to shield, even more, the people who are fighting every day in the sensitive health sector, with robotic technology as an ally.", stated Evangelos Gizelis, Founder and CEO of GIZELIS ROBOTICS.