VentureFriends: New fund of 100 million euros to continue supporting ambitious teams with global aspirations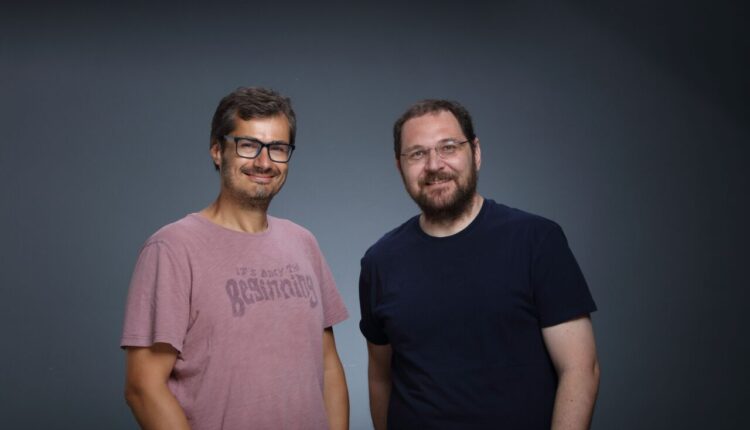 VentureFriends, the VC fund that started from Athens and now has offices in London and Warsaw, announces the first funding closure of its new fund at 90 million euros.
The new fund is expected to reach 100 million euro and will be the third fund in 5 years for VentureFriends, bringing the total funds under management to 170 million euros. VentureFriends has raised the majority of funds from family offices/High Net Worth Individuals, former founders and operators, the European Investment Fund (EIF) which has supported VentureFriends in the past, as well as the Hellenic Development Investment Bank (HDBI). 
With the 3rd fund, VentureFriends will continue to invest in ambitious technology companies with global aspirations at Seed & Series A. Initial investments range from 500 thousand to 2.5 million euros, while the total investment in a company can reach up to 10 million euros. 
When it comes to business models, VentureFriends focuses on B2C and B2B Startups that can develop an innovative product primarily in the proptech, fintech, marketplaces and SaaS.
VentureFriends was the first investor in some notable technology companies, such as Blueground (the last round of 180 million dollars in Series C funding), Instashop in the Middle East (acquired by Delivery Hero for 360 million dollars), Belvo in Latin America (last round of 43 million dollars in Series A funding) and Factory14 in Spain (200 million dollars).More recently, VentureFriends invested in Huspy in the Middle East, which within a year has already become the leading home loan platform in the region.
In addition to Blueground and Instashop, from the Greek ecosystem distinguish the investments in FlexCar, Spotawheel, Plum and Douleutaras, which are promising VentureFriends portfolio companies.
With the first two funds, the main investment activity was focused on Greek and European companies, while now with the VF3 the team invests a significant part of the capital outside Europe. More specifically, with the new fund, VentureFriends has already invested in four startups in Latin America and two in the Middle East and will further expand its presence with team members based in these regions. Information indicates that the VF3's investments have already exceeded 15, with at least two of them being of Greek interests.
According to the announcement VentureFriends has a business DNA, as their two founders have been involved as entrepreneurs and angel investors with several successful companies. Specifically, the team declares the sale of the e-food.gr in Delivery Hero in 2015, in which Apostolos Apostolakis was co-founder, as a key milestone that enabled the creation of VentureFriends. The sale of the Beat Company to Daimler, in which both venturefriends co-founders were angel investors, also played an important supporting role.
"The creation of an exclusively private fund in Greece in 2015 was not easy. We have worked hard to prove the value of the Venture Capital asset class and the signifiGGcant investment opportunity offered by technology companies.We are now happy to have reached a point where we are experiencing sales of hundreds of millions like Instashop and companies that reach "Unicorn" status like Blueground," said the co-founder and partner George Dimopoulos.
"We are steadily enhancing VF awareness and thus access to valued entrepreneurs internationally, providing consistent support and having a principled and founder-friendly approach. We are very happy with the closure of our third fund because we consider that this is a sealing of our work and enables us to further expand the network of entrepreneurs we will support", stated Apostolos Apostolakis, co-founder and Partner at VentureFriends.