Handshake: Gen Z's "LinkedIn" raised 200 million dollars
The platform not only connects students and graduates with work agencies but also prepares them for them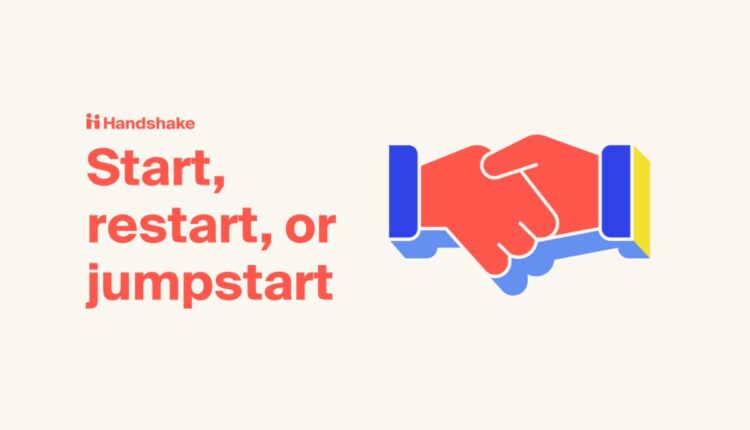 Handshake is first in the selections of Gen Z who are now starting their careers as it has over 20 million users, 1,400 educational providers and 100% of Fortune 500 employers. This largest network – for the first steps – of a professional career, has announced an Series F round of 200 million dollars with a valuation of 3.5 billion dollars – more than double its value in 2021.The round was led by Coatue Management and Valiant Peregrine Fund with the participation of the Promotion Initiative of Base10 , among other investors.
Investors include Spark, Lightspeed, True Ventures, Kleiner Perkins, EQT Ventures, GGV Capital, Chan Zuckerberg Initiative and Emerson Collective, as well as Reach Capital, which has invested as part of a new opportunity fund.
This recent fundraising by the company reflects at the same time the unprecedented demand amid a more general change in the way people start or restart their careers from students and seek work. The company's platform enables companies and potential employees to discover "hidden" talents and network, respectively.
In particular, they show employers how to leave behind the exploitation of well-known links with the traditional recruitment model, while helping students and graduates build new relationships and skills, unlike traditional professional networking sites, since Handshake does not stay in connectivity.
Through virtual reports, video chats and direct messaging with recruiters, more than 1,7 million relationships were established between employers and candidates on the platform only last year. As a result, more students use Handshake than any other platform to connect with future employers.
According to a recent survey, among Handshake students, more than 37% used Handshake for business relationships than LinkedIn and 106% used it more than Indeed. That's why employers like Google, GE, Nike, Bank of America and Target, along with thousands of public school districts, healthcare systems, NGOs, and even sports teams like the Los Angeles Dodgers use it. To meet demand, Handshake doubled its staff to 500 people in 2021, including several senior executive hires.
Handshake will use the new funding to deepen how it helps students build relationships and skills, including new projects that will allow students to acquire the credentials and skills to work in more demanding positions.
The funds will also be used to expand Handshake's footprint in the U.S. and internationally, while accomplishing its ambitious mission of removing outdated hiring practices that often exclude candidates from under-represented environments.