The Spanish financing platform for e-commerce RITMO raised 184 million euros
The Fintech contributes to the financing of e-commerce companies that are in the development phase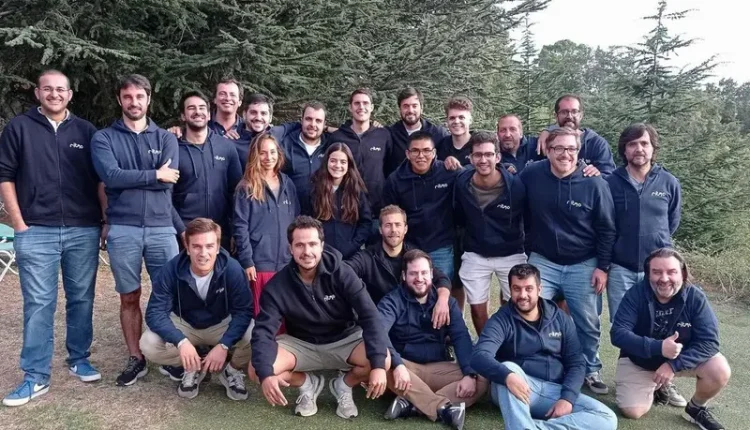 Madrid-based RITMO has just raised 184 million euros, having a fintech platform for e-commerce, which facilitates access to capital. The funding round was led by the i80 Group and Avellinia Capital, becoming one of the largest funding rounds for a fintech e-commerce business in Europe and the Latin American region.
RITMO was founded in 2021 by Raimundo Burguera, Iñaki Mediavilla, Iván Peña and Prageet Sharma and names itself as the financial ally of the e-shop companies that are in the development phase. Its mission is to help entrepreneurs in the digital economy scale up quickly – making capital more accessible, especially for women innovators and sustainability-oriented businesses.
The RITMO platform provides working capital financing and an automated Buy Now, Pay Later (BNPL) payment system for e-commerce businesses to overcome supply chain challenges, ensuring they can better manage cash flow and grow faster.
Through this product line, RITMO is integrated into the day-to-day activities of its customers, offering funds and allowing merchants to extend payment terms with suppliers. In the last 7 months, in fact, the Startup has achieved 12 times the growth rate with more than 600 loans granted to five countries on two continents.
As part of its growth and international expansion strategy, RITMO has secured agreements with key players in the field of payments and e-commerce, with access to more than 150,000 merchants. In March 2022, RITMO partnered with global fintech and international payment service provider, WorldFirst, to roll out a growth package for fast-growing e-commerce businesses in the UK and Europe.
These new funds will be used to support RITMO's rapid growth, ensuring that resources are available to fuel the financing of more than 2,000 e-commerce customers over the next 18 months in key European and Latin American countries, but also to support global expansion, with plans to launch in new markets.