CHITOS S.A.: Aiming at the top in the Greek market of non-alcoholic beverages
A new page in the history of the pioneering Greek industry, with a leading presence in the bottled water sector, has opened by the strategic partnerships and investments it makes based on its business plan, looking to the future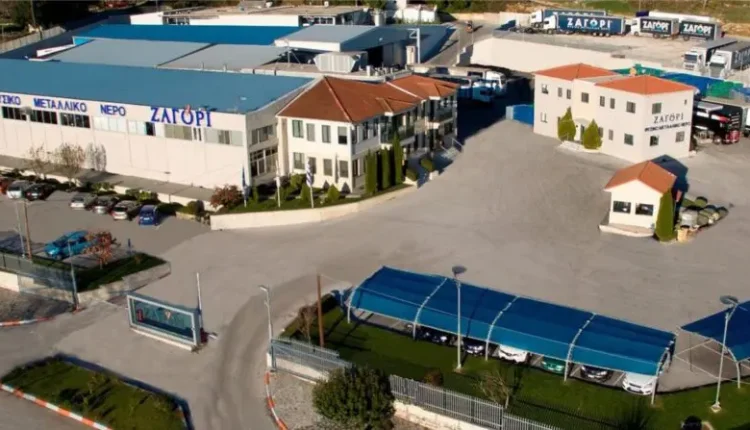 CHITOS S.A., the leading Greek industry active in the bottled water sector, continues its dynamic course, which through a series of investments and new strategic partnerships further highlights its extroversion, while maintaining its leading presence in the Greek market.
Last May, the company proceeded to the acquisition of the source and the production unit of ZIRIA LTD in Kyllini Stymphalia in the prefecture of Corinth. This move, of strategic importance for CHITOS S.A. in terms of logistics, brings it next to the major urban centers and ports, further reducing its environmental footprint. In fact, CHITOS S.A. proceeds to the complete modernization of the unit in Ziria, in order to fully meet the environmental and production standards it has set.
This acquisition is part of the 25 million euros investment plan, which is already in full swing and is expected to be completed in 2025. Apart from the acquisition of the water bottling company ZIRIA LTD, the plan includes the modernization of its facilities, the purchase of new machinery, the creation of additional storage facilities, the upgrading of its electronic systems, etc.
The dynamic position, the top quality and the reliability of CHITOS SA were recently sealed with its collaboration with the French DANONE WATERS, one of the largest bottled water companies in the world. As of January 1, 2022, the company undertook the exclusive distribution, marketing, merchandising and marketing of the leading Evian and Ferrarelle products.In addition, CHITOS S.A. expanded its portfolio even further, undertaking the marketing and distribution of the total product portfolio of Green Cola Hellas S.A., through their strategic cooperation.
With these partnerships, CHITOS S.A. aims to offer innovative high quality products that meet the needs of the modern consumer, while wanting to dominate the category of non alcoholic beverages.The product portfolio of CHITOS S.A. has innovative, quality proposals in the category of natural mineral water with ZAGORI and Evian, in the category of carbonated natural mineral water with the series ZAGORI Sparkling GO GREEN with natural aromas and Ferrarelle, in the category of vitamin water with the series Superfruits Water and with Green Cola in the healthy side of soft drinks.
CHITOS S.A., responding to modern trends and wanting to offer even more natural options to the consumer, enhances the range of carbonated natural mineral water ZAGORI Sparkling, with three delightful options, without preservatives, sugar and artificial aromas, where the already favorite options ZAGORI Sparkling classic and ZAGORI sparkling with natural lemon aroma and the new option ZAGORI Sparkling with natural peach aroma, available in new aluminum packages of 330ml.
All these strategic moves place CHITOS SA at the top of the business activity, producing and offering innovative high quality products with an eye on sustainable investments and a consumer-focused heart.