Eurolife FFH evolves with significant performance and programs for all
In 2021 the company achieved high returns, significant market share and employee training aimed at steady growth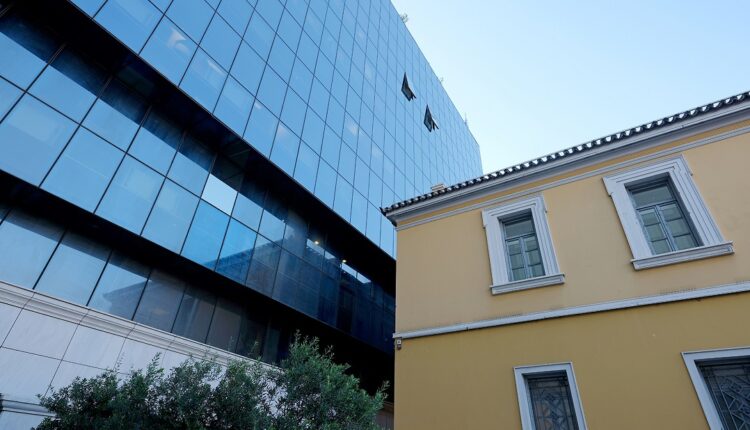 For Eurolife FFH Group, a member of the Fairfax Financial Holdings Limited group, 2021 was a year of significant financial performance that confirmed its position in the Greek insurance market. For the Group, it is important to evolve every day, following a stable growth plan that pays off, aiming to offer more to every person who trusts it and to society in general.
The Eurolife FFH Group is committed to being on the side of people, constantly growing, with products and services that meet their real needs. This commitment is reflected in the written premiums, which, for the first time in its history, have surpassed the 600 million euros barrier, reaching 606.8 million euros, an increase of 35% compared to 2020.An increase of 12% was also recorded in the Annual Premium Equivalent s (APEs), which exceeded 317 million euros. Similarly, an increase in the figures was also noted in the 2021 compensations to customers and insured persons, which amounted to 381.6 million euros and concern, cumulatively, life and general insurance and payments of maturity and redemption insurance policies in Greece and Romania.
Total profit before tax amounted to 86.9 million euros, while the Group's EBITDA reached 79.7 million euros. The Eurolife FFH Group is characterized by high capital adequacy and is always able to meet the obligations towards its policyholders, a fact that is confirmed by the high solvency ratios, which reach 180% and 142% for Life Insurance and General Insurance, respectively.
2021 was also a year in which the Eurolife FFH Group continued its consistently high returns on investment portfolio management programs. Specifically, it secured returns for its policyholders of 3.30% in individual capital creation plans, while the corresponding percentage in group pension plans reached 1.95%. At the same time, the Group's high investments for its development and upgrading continued, with infrastructure projects amounting to 3.5 million euros.
Total assets for 2021 reached 3.6 billion euros and equity exceeded 702 million euros. Market shares (13% in total for life and general insurance work in Greece) were also at high levels, namely 20% in Life Insurance and 3% in General Insurance.
For the Eurolife FFH Group, the goal is to stand by its partners, supporting them, in addition to modern products and services, with trainings to develop and enhance their skills. In 2021, the Group held more than 590 training sessions with its partners, with 1,230 hours of training and over 11,300 entries for all sales networks.
It is worth noting that of all these meetings, 65% were held with live tele-education in a virtual classroom, 20% with e-learning asynchronous distance learning, in the form of self-teaching, and 15% in person.
At the same time, in 2021, the 10th cycle of the Advanced Program in Management for Insurance Executives was completed, in collaboration with the Department of Business Administration of the University of Piraeus. In total, the participants took part in 38 training sessions, with 200 hours of training, while two new modules were added to the program: "Basic Principles of Management and Effective Management" for insurance mediation executives and "Training Program for Business Leadership Development" for sales executives of brokerage companies.
Also, the Group implemented a special initiative for the entire insurance brokerage of the country, through the Eurolife Business Academy, the first digital skills development academy for professional insurers. Bringing together more than 700 participants in 34 educational cycles, the Eurolife Business Academy offered valuable knowledge in three thematic areas: "Digital Transformation: the new imperative", "Conquering remote work" and "Introduction to digital marketing tools".
As far as employees are concerned, the Group continued to focus on their training in 2021. In this context, it implemented more than 3,700 hours of training, in collaboration with 57 educational institutions, as well as more than 1,100 hours of equality and diversity training and over 330 hours of training for wellness and mental health (cyber talks and coaching). At the same time, in order to give opportunities to the professionals of tomorrow, it offered in collaboration with 3 academic institutions more than 3,000 hours of internships of graduates.
For the Eurolife FFH Group, it is valuable to be a catalyst for positive change. That's why, in addition to developing insurance products and services, it designs and implements targeted actions and initiatives that upgrade people's quality of life. More specifically, in 2021 it proceeded to the following actions:
Through the collaboration with HOPEgenesis, in a program of support for women who live in remote borderland and island regions and want to have children, committed to support 10 regions of the country by 2023 (Patmos, Agrafa, Lipsi, Anafi, Nisyros, Tilos, Halki, Kasos, Ano Koufonisi, Kastellorizo) and to create one kindergarten in each one.So far, through the action, 73 babies have been born, while another 28 are expected in the coming months. In addition, in collaboration with the Municipality of Agrafa and HOPEgenesis, the Eurolife FFH Group created and inaugurated the kindergarten of Palaiokatouna Agrafa, for preschool children. It is the second kindergarten that creates, after Patmos, while the works for the construction of the remaining 8 continue.
It collaborates with the Greek National Opera, as a Standing Sponsor of its educational and artistic activities. Also, in 2021 it was the exclusive sponsor of the show, "Silence, the King Listens", which was attended by more than 4,000 children and families in Athens. In the coming months, this play will also travel to cities in the periphery, bringing people closer to the cultural work of the Greek National Opera.
More than 1,100 students acquired knowledge and skills in robotics and game development through the Digital Academy: Student Edition (5 educational cycles), in collaboration with the Cyber Security International Institute (CSIi), while more than 1,400 parents attended the digital academy's courses: Parent Edition (6 educational cycles) on internet safety, cyber bullying and online phishing.
As a Strategic Partner of the Museum of Cycladic Art, it supports all its cultural and educational activities for children, families and adults. In this context, in 2021, more than 40,000 children took part in the Children's Painting Competition with their creations, while more than 4,000 students and children participated in the Museum's educational activities.Support of the University of the Third Age implemented by People Behind, giving the opportunity to more than 200 participants over the age of 65 to be trained in 7 different thematic units, through the organization of experiential workshops and educational activities.
In collaboration with the Global Shapers Athens Hub team, it participated in the dialogue on climate change in Athens, supporting the organization of the Athens Climate Lab.This is a series of 4 workshops, with the participation of representatives from all stakeholders, which highlighted the main challenges of climate change in the capital and proposed the main axes of the measures to address them. With a commitment to implement equality of opportunity and diversity within, it became a Founding Member of the Diversity Charter.
"The past year has been very important for us, in all respects. We continued to grow dynamically and record high performance, consolidating our top position in the Greek insurance market. For our Group, it is valuable to be on the side of the people who trust us, our customers and partners, who, with their preference and dedication, clearly show us the direction in which they want us to move. We emphasize our products and services, we upgrade the way we work and we are active in society, with the aim of being a catalyst for positive change in people's lives.", said Alexander Sarrigeorgiou, President and CEO.