Microsoft: Record acquisition of Activision-Blizzard for 69 billion dollars
If the transaction is completed in 18 months it will be the largest acquisition in the video game sector, well ahead of the acquisition of Zynga by Take-Two for 12.7 billion dollars, announced last week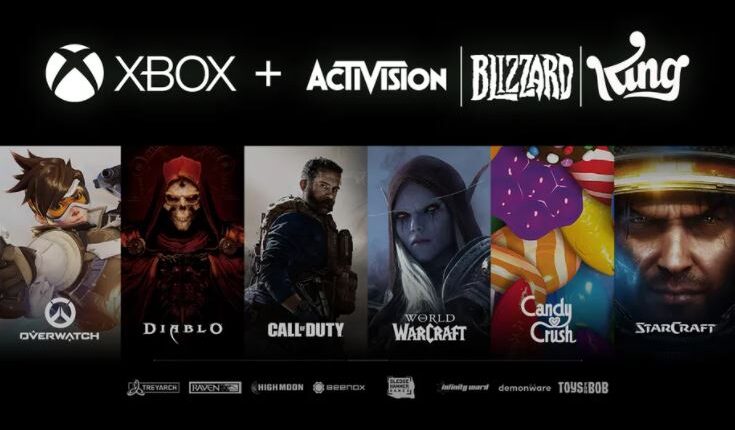 Microsoft announced its intention to acquire for nearly 69 billion dollars the American video game giant Activision-Blizzard, which has released, among others, "Call of Duty", "World of Warcraft" and "Candy Crush."
"Gaming is the most dynamic and exciting category in entertainment across all platforms today and will play a key role in the development of metaverse platforms," said Satya Nadella, chairman and CEO, Microsoft.
If the transaction is confirmed, it will be the largest acquisition in the video game sector, well ahead of the acquisition of Zynga by Take-Two for 12.7 billion dollars, announced last week. It will also be the most important acquisition the IT giant will have made.
Microsoft, which has introduced Xbox to the market, will therefore become the third largest "player" in the video game industry, in terms of turnover, behind the Chinese Chinois Tencent and the Japanese Sony, manufacturer of PlayStation.
The acquisition of Activision-Blizzard, at a price of 95 dollars per share, is expected to be completed in 2023.
Activision's stock soared more than 37% on Wall Street after the announcement, on online transactions before the opening of the New York Stock Exchange, and was suspended minutes later.
The announcement of the acquisition comes at a turbulent time for Activision as the Californian group is accused, by U.S. authorities and employees, of allowing a sexist business culture to develop, as it did not act adequately in cases of sexual assault and harassment.
Microsoft continues its strategy of acquisitions in the field of video games which has been launched since the Xbox One era.
In September 2020, Microsoft acquired ZeniMax Media for 7.5 billion dollars and by then the company controlled 23 game creation studios! 
With the addition of titles such as Call of Duty to the hugely popular Game Pass subscription service, which currently has 25 million subscribers worldwide, has already brought great turbulence to the gaming market.