Hellas Gold: Environmental – Social – Governance (ESG): The triptych of socially responsible investments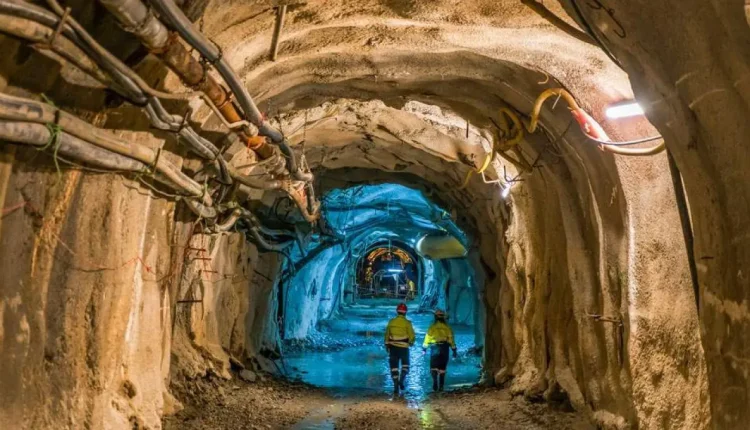 According to a PWC study on the mining industry, companies with better performance in the ESG criteria recorded 10% higher returns during the pandemic, which does not leave the investment community unmoved, which is increasingly attracted to companies that actively embrace ESG policies.Hellas Gold, the company that operates and develops the Kassandra Mines in northeastern Halkidiki, has recognized the upcoming change in a timely manner and is responding successfully to the opportunities that accompany it. In 2021, the company laid the foundations for the integration of the ESG criteria into everyday practice with the Sustainability Integrated Management System (SIMS), which, through a set of standards, guides the overall operation of the company towards the achievement of the individual Sustainable Development Goals.
The result of SIMS is the compliance of all business processes with standards that incorporate industry best practices internationally. At the same time, the company implements a timeless framework of actions to create a positive footprint for the local community, the economy and the environment.Hellas Gold's positive contribution to the local economy and society is reflected in the Sustainable Development Report recently published by the company. Hellas Gold's footprint is particularly strong both in employment, with 84% of the employees coming from local communities, and in the local economy, which is enhanced by supplies from local businesses of the Municipality of Aristotle, which for the two-year period 2019-2020 alone reached 13 million euros.
At the same time, with the company's support, important infrastructure projects were implemented, such as the restoration of the Olympiada-Varvara road axis, which was severely damaged in the severe bad weather of 2020. In addition, emphasizing on the new generation, the company proceeded, among other things, to the renovation and upgrading of 7 school facilities in the area, while the innovative Robotics program was implemented for the 4th year in collaboration with Eduact, which cultivates in the students important skills and knowledge about the future.
Specifically, in 2021, the company implemented social responsibility actions and projects with a total value of 1,3 million euros. Under the new Investment Agreement, Hellas Gold is planning flagship investments of around 70 million euros, exclusively within the Municipality of Aristotle, in projects of social care and local development, for the long-term prosperity of the region that will be a legacy for future generations.
For detailed information on Hellas Gold's actions you can refer to the company's Sustainable Development Report that you will find available at the www.hellas-gold.com