ATCOM launches new Omnichannel platform in the e-commerce market
The new generation of A-commerce software was unveiled at the 2022 e-commerce conference and is aimed at new or established e-shops, increasing CX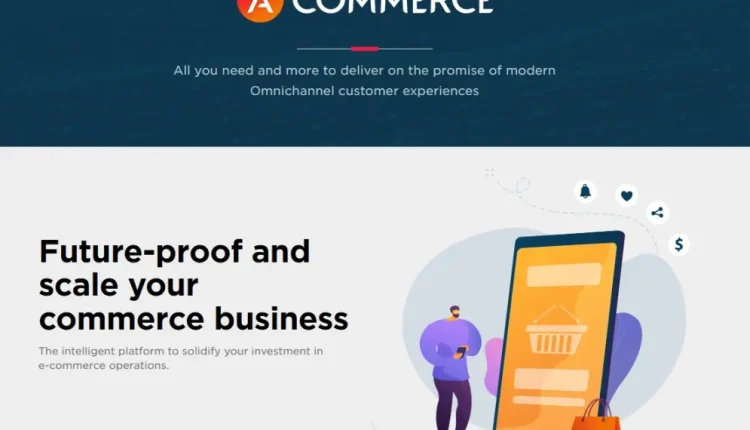 A-commerce, the new Omnichannel Commerce platform recently launched by ATCOM, was presented by CCO Jason Kataropoulos in his speech at the e-commerce conference 2022 of April 6 with a Golden Sponsorship from ATCOM.
ATCOM's new platform, which is now the flagship of its products, provides integrated solutions in Unified Commerce, from web to mobile and from e-commerce to physical store. It is an ATCOM development product which, as Mr. Kataropoulos mentioned, was created as the culmination of ATCOM's extensive experience in the field of CMS development and e-commerce platforms for 20 years, to provide solutions to the challenges faced by businesses operating in e-commerce – today, but also in the future.
Operating on the pillars of stability, speed, security and scalability, with Artificial Intelligence (AI) as an inherent constant, A-commerce has a built-in native SDK for mobile applications and supports the integration of all kinds of systems, while its microservices architecture allows for unhindered scaling of infrastructure, ensuring every future need of the business. At the same time, it incorporates advanced Merchandising tools, innovative functionalities in both the unified commerce and customer experience spheres, and smart features in areas such as content management, consent management, and reporting, among others.
In addition to the technological innovation that characterizes this new generation of software, as Mr. Kataropoulos underlined, A-commerce provides remarkable flexibility to organizations, regardless of size and turnover, thus addressing every modern business, whether it starts now in e-commerce, or is looking for the next vehicle that will lead it in the future.
More information about A-commerce can be found here.