Nvisionist: Triple award for the innovative nvbird system
The company was distinguished at this year's Cloud Computing Awards 2022 as well as at the Health and Safety Awards 2022, two important institutions rewarding technological innovation and the added value offered by digital technology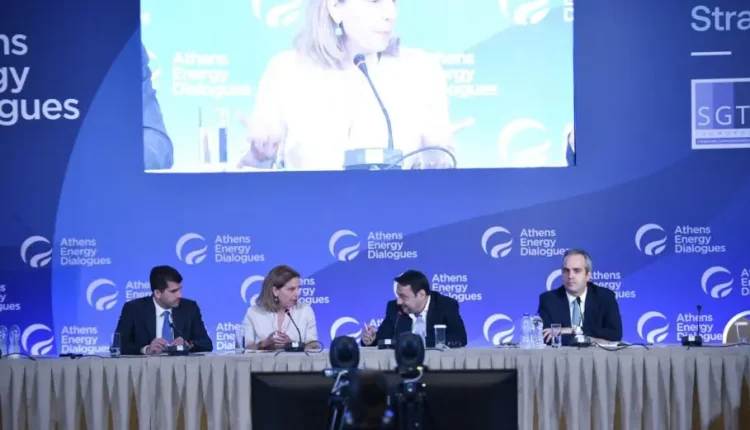 The pioneering innovation and the added value that nvbird brings to wind energy were presented by nvisionist executives at the 10th Athens Energy Dialogues conference.
In the framework of the Forum, where the central issues facing the Eastern Mediterranean energy sector were discussed, nvisionist participated in the Smart Energy Dispurtive Innovation and Digitalization panel on Friday, May 27, 2022. " nvisionist having a well-known team of R&D and Software Development has already been distinguished worldwide with innovative integrated solutions for the big problem of bird protection from Natura areas and the optimal operation of wind farms. Already nvbird systems have been installed in Greece and other European countries.The company has a wide clientele, constituting a Greek "success story", a dynamic Greek Startup which is an important interlocutor with European institutions and organizations for wind energy and biodiversity, on issues related to the Green Energy sector. Our value is the goal in vision, dynamics, reliability and ethics that we face our interlocutors and customers," noted Mr. Orfanos in the context of his placement.
At the same time, three awards in particularly important categories were won by nvisionist and the innovative nvbird system, at this year's Cloud Computing Awards 2022 as well as at the Health and Safety Awards 2022, two important institutions rewarding technological innovation and the added value offered by digital technology.The awards were received by Mr. Tasos Alefantos, CEO of the company and Mr. Vassilis Orfanos, Special Director of nvisionist. More specifically, on Wednesday, May 25, 2022 at the Cloud Computing Awards 2022, the innovative nvbird system was one of the big winners, as it was awarded with 2 Gold awards.
Gold Award in Section 1. Best Cloud Projects Cloud Project per Industry Energy & Utilities.
Gold Award in Section 2. Best Cloud Solution Providers– Best SaaS Provider in my Industry Energy & Utilities.
At the same time, on Monday, May 30, at the Health & Safety Awards 2022 ceremony, nvisionist won the Bronze Award in the category of Development of employee health & safety culture.