AfterSalesPro: The first Startup to automate the process of courier shipments on all e-commerce platforms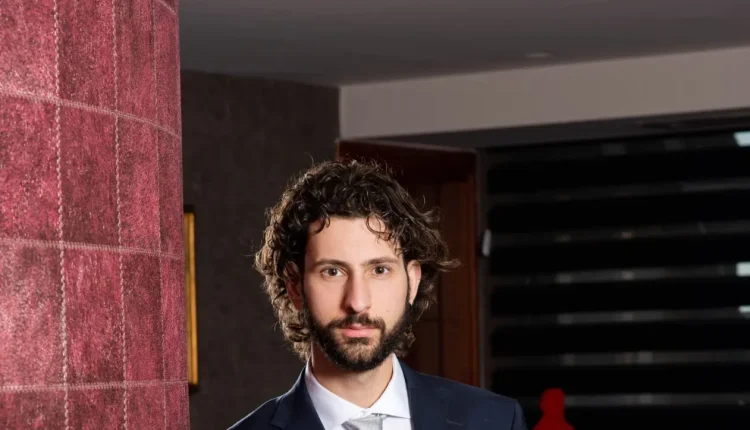 AfterSalesPro's co-founder and CTO, Nikolas Chatzidakis, in an exclusive interview with STARTUPPER MAG, presents the new requirements in Last-Mile Delivery and explains how AfterSalesPro came to offer complete solutions using advanced technologies and tools.
S.M.: How did the idea of founding AfterSalesPro come about?
N. Chatzidakis: Both I and the rest of the AfterSalesPro team come from the field of e-commerce, in which we have been active and continue to have an active role to this day. Through this journey, we realized a great contrast. On the one hand, e-commerce was evolving rapidly with a multitude of tools and automations regarding digital marketing, customer management and generally all the steps up to the sale.On the other hand, however, most of the procedures after the completion of the sale remained obsolete, time-consuming and with minimal automations. So, we made the decision to radically change the way orders are handled, starting with the complete automation of the management of shipments via courier.
S.M.: What exactly does your app offer?
N. Chatzidakis: From the first moment we decided to start this project, our main goal was to create an integrated system, a suite of applications, and not a one-dimensional application that gives a solution to a single problem. Today the application can connect all electronic platforms (e-commerce) with more than 15 courier companies, both in Greece and Cyprus.In this way it offers a sophisticated system of creation, management and monitoring of shipments, i.e. cost calculation, control and reduction of returns, monitoring of cash on delivery, organization of telephone orders, informing the customer by sms and many other services that until now had not been sufficiently automated by any known tool in the market.
S.M.: What is your comparative advantage over other individual solutions?
N.Chatzidakis: AfterSalesPro presents three very basic characteristics. Having developed the application entirely inhouse, there is no dependence on external tools (3rd party tools) and this makes us particularly flexible in any possible implementation that concerns a new eshop, courier company, marketplace or logistics company. In addition, the client uses a single tool to serve multiple services and thus does not require training on many different systems. The new features and services come to enrich the capabilities of the application, without affecting existing users. Finally, it is very important to mention that we directly provide technical support to our customers from a specialized team, which responds in real time to possible requests of our users.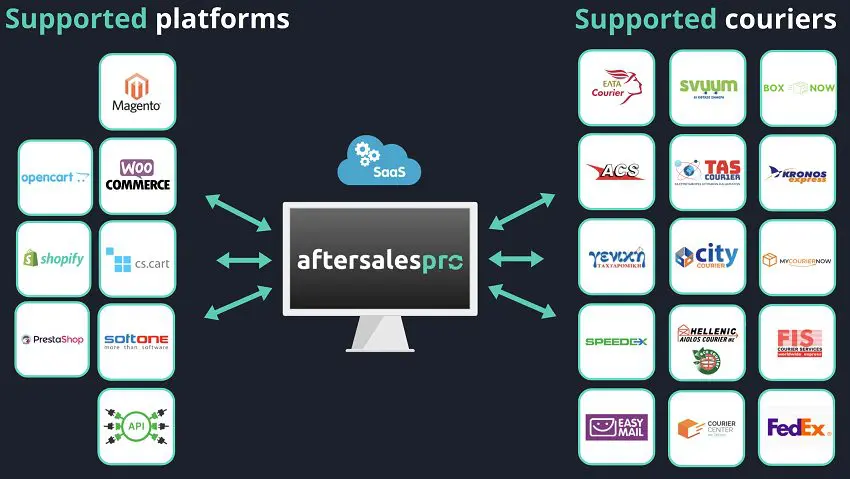 S.M.: Why do you think AfterSalesPro is essential for a modern e-commerce business?
N. Chatzidakis: E-commerce is becoming more and more demanding, competitive and complex. It requires the interconnection and management of more systems in a way that improves and accelerates processes. This is what AfterSalesPro's suite of solutions comes to offer. By simplifying and automating processes, the seller saves time and resources, has better control over all procedures after the completion of the order and at the same time offers its customers the best possible experience.
S.M.: What's the biggest challenge you've faced so far?
N. Chatzidakis: The biggest challenge we were called to manage was to be able to serve an extremely large number of requests both from new customers who were looking for a solution for the automation of Last-Mile Delivery, as well as from new courier companies that wanted to join our application, especially during the pandemic.I think we have responded quite well to this challenge.
S.M.: What can we expect the next day for Last-Mile Delivery?
N. Chatzidakis: The new reality requires speed and simplification in all e-commerce procedures. Customers now demand the best experience possible, while courier companies are working to customize their systems to meet the new requirements of the up-and-coming Quick Commerce.We will certainly see even higher delivery speeds from the companies undertaking the last-mile, more delivery point options with the installation of large Smart Lockers networks, as well as more intense use of tools that automate the corresponding processes, such as that of AfterSalesPro.
S.M.: What is your business vision?
N. Chatzidakis: AfterSalesPro wants to become the one-stop solution for after sales operations in the rapidly evolving e-commerce market, both in Greece and abroad.