tgndata: The Greek company that influences the prices of global e-commerce with price intelligence
More than 150 multinationals from 30 countries, among them some of the largest international brands of the TOP-500 in retail, pharmaceutical and insurance, define pricing policies, design promotional activities and the range of their products by doing pricing with the data and services of tgndata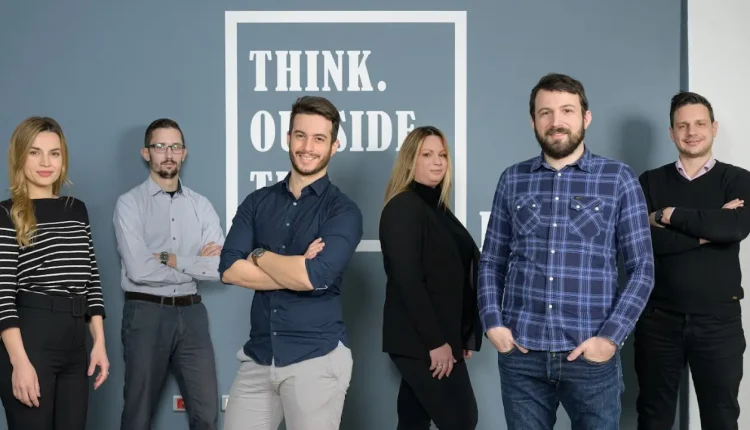 tgndata is a Greek company with executives specialized in Price Intelligence and Competition Monitoring, transformed from a one-person Startup into a profitable, constantly growing IT company of 40 people, with an international presence since 2015. "In a world where data is the new gold, working in tgndata is a challenge and creates the feeling that you are at the heart of developments," explains product owner Kostas Dasios to STARTUPPER MAG.
Our department consists of a fully trained and close-knit team of software engineers, which provides high quality services, both on a technological and commercial level" and stresses: "Soon tgndata will disrupt the market, providing a free-for-ever Price Intelligence service, giving companies of all sizes access to premium services that until today had mainly large organizations." tgndata aims to be the one-stop destination for competition monitoring and market analysis.
"Our growth in the first years was due to, by 90%, word-of-mouth, verifying the quality of our services.. Now, we put great emphasis on inbound marketing, creating valuable content to the user. This is how we build a relationship of trust so that we can meet the needs of the end customer in the best possible way, then encouraging them to share the experience and benefits of using our services, with a view to their continuous improvement.", stated the marketing manager of the company, Gina Sanni.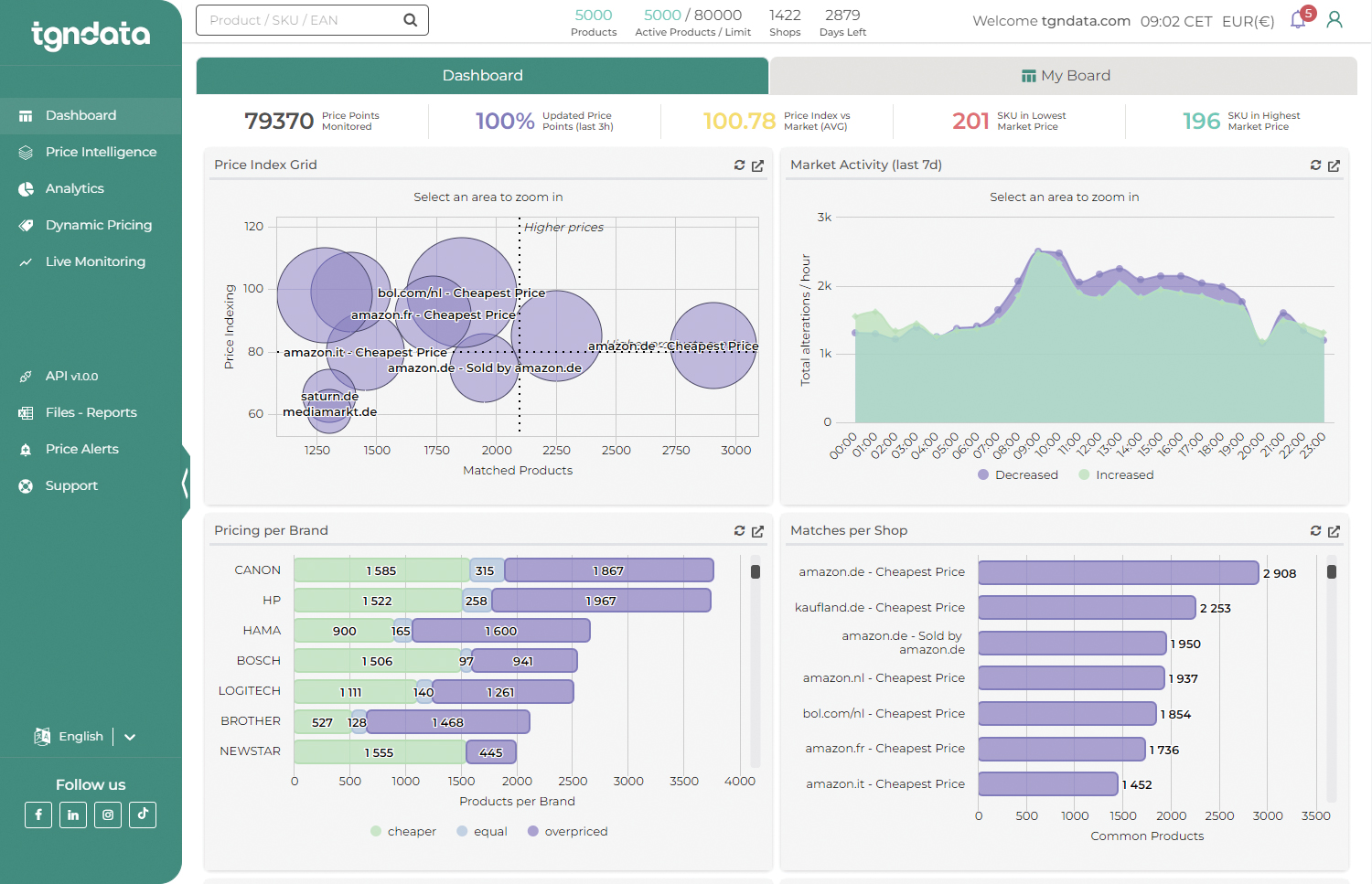 Rapid growth, Global strategy
"Our recent expansion in the fields of online insurance and food delivery shows that our Price Intelligence services are not limited only to the typical e-commerce of products, having already brought significant results in Greece and abroad", states the company's sales manager, Andreas Broutas and adds: "We are constantly investing in strategic partnerships with companies in our field, in order to meet all customer needs."
The customer-centric philosophy
"Customer Success is responsible for the entire part of the customer's post-sale experience, from onboarding and training to day-to-day support. Our goal is to ensure that our customers achieve the desired result", explains the company's customer success manager Dimitris Anastassopoulos, noting: "This is achieved by personalizing our benefits to their needs and our constant presence next to them at every step they need our help or advice. When they share with us the positive impact that tgndata has had on their business, we know we are on the right track."
Of course behind every service and satisfied customer hides the technological team of tgndata. It is the one that takes care of the proper search, analysis and delivery of data to our customers, as underlined by the head of information technology department, Elias Giannousas: "Our team aims at the immediate and efficient resolution of any technical problem, aiming at the provision of a stable service that has been gaining the trust of our customers for many years. Working in the technological department of tgndata certainly hides many challenges for new and experienced engineers! The volume of pricing data we collect and process is very large, reaching 62 million products/services in 2021 in 38,000 websites. The nature of services creates the need for continuous technological development in an ever-changing sector."
In the midst of the pandemic, tgndata has developed 40% of its human resources with full remote and hybrid work models with an emphasis on the well-being of each member of its team. "The people of tgndata are the key of our successful course so far", says talent acquisition and people operations manager, Eleni Bouzouki. «The biggest challenge, of any personnel department in a technology company as well as in tgndata, is to find new talented people as well as the retention and engagement of existing staff (especially the remote) in order to quantitatively and qualitatively develop the teams and the company, through the creation of a comfortable, safe and healthy working environment where we provide all the necessary tools that our people need to achieve their goals."
tgndata is growing rapidly, constantly adding new customers to its portfolio and having a 42% increase in turnover in 2021. It is noteworthy that the company to date has zero borrowing and has not raised external capital.
Contact: www.tgndata.com | [email protected] | +30 210 5737 915