The new ZAGORI Sparkling has come to "shake things up"
The new carbonated natural mineral water of the company is a new healthy choice in modern packaging that stands out for its unique style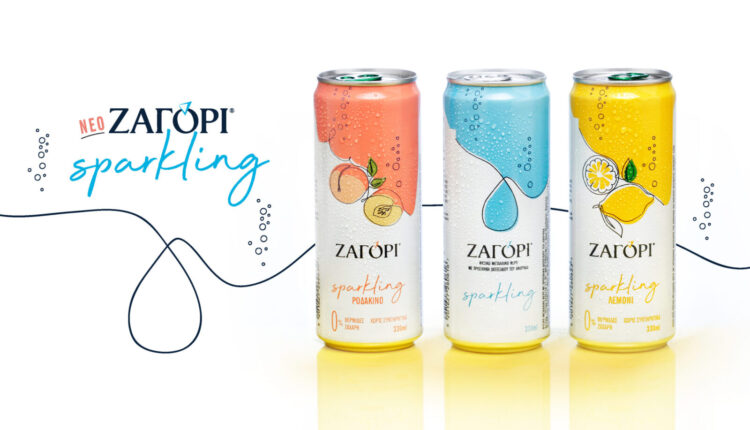 ZAGORI has created and offers us a new healthy choice full of delight in modern packaging that stands out: new carbonated natural mineral water ZAGORI Sparkling in a can of 330ml! It has come to "shake things up", with a pictorial inspired by the unique style of the French painter Matisse.
In the new ZAGORI Sparkling in can as in the rest of the ZAGORI Sparkling series, the purity of ZAGORI natural mineral water is uniquely combined with natural aromas and refreshing bubbles! With 0% sugar, 0 calories, without preservatives or artificial aromas and in three unique options: natural, with natural lemon aroma and with natural peach aroma, it is a uniquely healthy and at the same time enjoyable choice that quenches our thirst, rejuvenates us every moment of the day, changes our mood, lifts our spirits.
On the occasion of this new launch, CHITOS S.A. proceeded to the installation of a new line for the production of natural mineral water ZAGORI Sparkling in can in the modern unit of Perivleptos, which meets the environmental and production standards of the company. The new production line of ZAGORI Sparkling products in can, increases the already large, production capacity of CHITOS SA that exceeds 180,000 units per hour, while opening new jobs, contributing substantially to the local economy.
Looking to the future and driven by innovation, development and sustainability, CHITOS S.A. is constantly making strategic moves, taking advantage of all opportunities in the sectors in which it operates. Its main goal is to offer consumers healthy and innovative products, of high quality and standards, that meet the modern needs for hydration, enjoyment and rejuvenation.
Visit the company at www.zagoriwater.gr