Endeavor Greece: The heart of entrepreneurship "beat" at the Odeon of Herodes Atticus
Endeavor celebrated on July 14 the anniversary KOof its 10 years of presence in Greece, with the first Global Innovation Summit in its history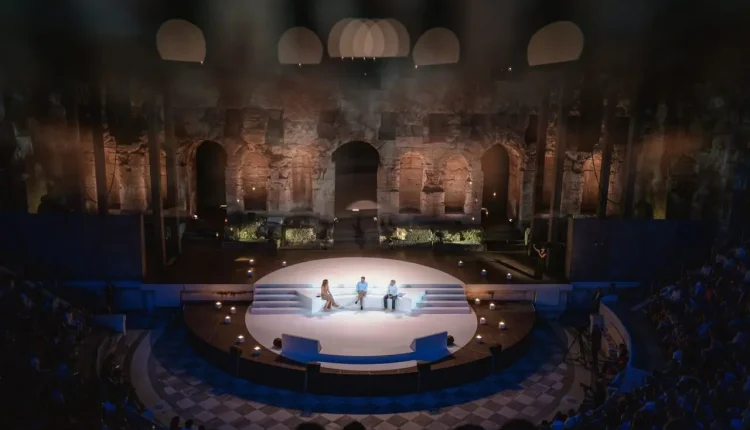 In a magical evening at the emblematic venue of the Odeon of Herodes Atticus, which gathered over 3,000 distinguished guests from the field of politics and business, Endeavor celebrated on Thursday, July 14, the anniversary of its 10 years of presence in Greece, with the first Global Innovation Summit in its history.
During the event, the impressive dynamics of Greek entrepreneurship and Greece's emerging position on the global innovation map were highlighted, while the decisive role that Endeavor can play as a leading international organization in this regard was underlined.
"At a time when peace, democracy, and even our planet are under threat, influential entrepreneurs have an important role to play in solving the most difficult challenges.They have a strong vision, they grow dynamically, they create more jobs and they multiply their impact. With their success stories and their willingness to create benefit for all, they are transforming local economies, contributing to the creation of sustainable ecosystems and pushing future generations forward.", said in her introductory speech Konstantza Sbokou Konstantakopoulou, Chairman of the Board of Endeavor Greece.
Then, Mrs. Sbokou-Konstantakopoulou welcomed Linda Rottenberg, co-founder and CEO of Endeavor, on stage, who in turn stressed that: "When economies fail, entrepreneurship is present. The reason is one: Chaos is a friend of the businessman" and added that:"One of the biggest lessons we've learned at Endeavor is that every organization, every company, goes through its own ups and downs. That's why we've created a safe place where entrepreneurs can turn when they can't find support elsewhere."
Ms. Rottenberg in turn welcomed the Greek Prime Minister, Kyriakos Mitsotakis and Ted Sarandos, co-CEO and Chief Content Officer of Netflix, talking with them about the role of leadership in an unstable environment, about the attitude of leaders towards important issues that concern the world, but also about the role of the Greeks of the Diaspora in accelerating and shaping a stable business culture.
Specifically, the Prime Minister said: "We have a market that is large enough to test ideas. We are at the crossroads of three continents to be an excellent and attractive regional hub for companies that want to expand their business." In addition, he stressed that: "From the position I have, I know that the leader must be able to face the unpredictable and manage crises and short-term challenges, always remaining focused on long-term transformation."
"Our industry is changing, entrepreneurship is constantly on the move. I have seen our company go through edges and recessions, in its 20 years as a public company." In addition, and regarding young entrepreneurs he advised: "Success for young people may mean always making the right move but, as we know the course of each business is a set of failures and successes, 'hills' and 'valleys'.On the positioning of entrepreneurs on important social issues, he said: "I think that when a CEO or a founder decides that he wants to speak in the first plural, he should make sure that his 'we' represents the whole. Overall, I try to stay focused on the challenges facing the industry and business and empower people, hoping they'll use the fruits of their work to make the world a better place.", noted Netflix's co-CEO and Chief Content Officer stated, among other things
The closing of the evening had a magical moment for the guests, who enjoyed the Oscar-winning actor AdrienBrody in a unique interpretation-recitation in English of a shortened version of the Epitaph Of The Word of Pericles, held in collaboration with Faliro House Productions.