EBRD invests in the Middle East's first technological unicorn
This is the Egyptian Swvl which is preparing – among other things – to be listed on NASDAQ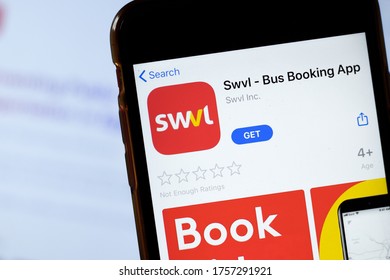 In an effort to actively support the expansion of bus transport in Egypt, enhancing their quality and improving women's access to transport, the European Bank for Reconstruction and Development (EBRD) has chosen to invest in Swvl, a provider of transformative public transport and mobility sharing solutions.
Specifically, EBRD will invest 10 million dollars in Pivotal Holdings Corp, a 100% subsidiary of Swvl Inc. In fact, the latter is expected to be the first technology unicorn, based in the Middle East, to be listed on NASDAQ. As for Swvl's initial valuation, it is estimated at 1.5 billion dollars.
Swvl is considered a highly innovative technology provider, it has developed a new transport solution which is expected to have a significant impact on urban transport in Egypt. This is because it offers seats on minibuses, which passengers can book via Swvl's exclusive phone app.
The bank's investment is expected to support the technological development, corporate expansion and development of Swvl's services in Egypt, which until now is the company's largest market.