How to Web Returns and Startup Spotlight Offers Orientation and $20k to Early Stage CEE Tech Startups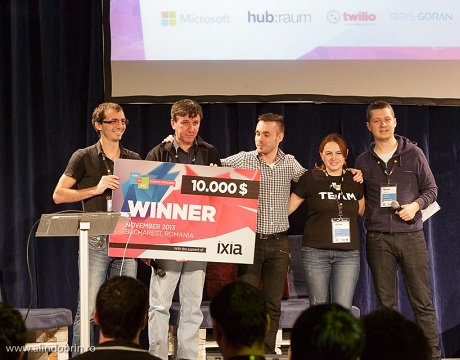 How to Web, one of the biggest tech and startup conferences for the Central and Eastern Europe region is returning this November and the Startup Spotlight side event offfers $20k cash prizes for the best 32 early stage tech startups in the region.
Applications for the competition and the orientation program of Startup Spotlight are already open on the program's website.
Startup Spotlight 2014 finalists will get to pitch on the conference's main stage in front of the entire audience, will gain regional and international exposure, receive expert advice, establish meaningful connections and compete for prizes with a total value of $20k!
Startup Spotlight is an intense competition and orientation program for early stage startups in the CEE working on tech products with disruptive potential. The program offers workshops and dedicated mentoring sessions with experienced mentors and renowned professionals from all around the world, connecting with investors, early stage investment funds and accelerator representatives (such as 500 Startups, TechStars, Seedcamp, Startupbootcamp, Early Bird Ventures, 3TS Capital, Connect Ventures among many others).
It takes place on November 19 and 22 in Bucharest.
According to the organisers, year over year, 35% of the startups that attended Startup Spotlight closed important deals as a result of attending the program.
Startups that are fitting most to the Spotlight program should have the profile below:
– Have been working on their product for less than 2 years
– Have at least one Co-Founder from the CEE
– At least part of the team is residing in the CEE
– Have already developed a prototype for your product
– Haven't raised more than 100k to date
The jury will evaluate by looking at the team fit & experience, market size & potential, market validation, initial traction, as well as the overall feasibility of the product.
You can submit your application until Monday, October 20, and you will find out if you've made it into the program on Monday, October 28.