Women Startups and entrepreneurs who were awarded at TechCamp Thessaloniki
The innovative program for female entrepreneurship was completed by highlighting and enhancing projects and business plans formulated by women under the guidance of specialists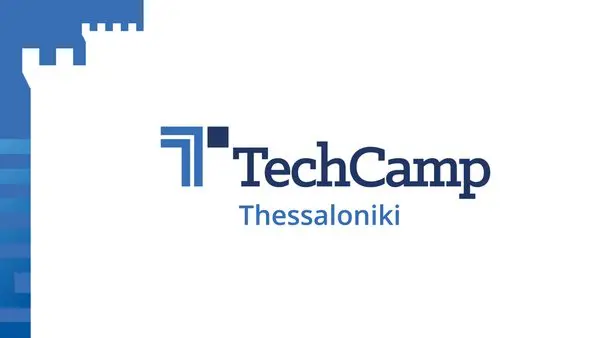 Through a concluding online event, the women entrepreneurs from Greece and the Balkans who participated this year in TechCamp Thessaloniki had the opportunity to present their innovative ideas and claim one of the cash prizes awarded.
The innovative TechCamp Thessaloniki program, organized jointly by the U.S. Embassy in Athens, the U.S. Consulate General in Thessaloniki, Found.ation and Socialinnov, was completed with the awarding of awards to the most innovative ideas of women entrepreneurs, presented at the closing event of TechCamp Thessaloniki: Empowering Women Entrepreneurs.
The TechCamp program is an innovative educational platform of the U.S. State Department and is fully funded by it. The women entrepreneurs who took part in the program had the opportunity to attend a series of discussions and workshops, which gave them directions to develop their own Startups into viable businesses that will contribute to the economic development and stability of the communities in which they operate.
Having as a priority the empowerment of female entrepreneurship and the creation of equal opportunities, TechCamp Thessaloniki: Empowering Women Entrepreneurs provided personalized training to a multidimensional group of 40 women entrepreneurs from Greece and other Balkan countries, both through the four-day action organized last September within the framework of TIF 2021, but also through online meetings that preceded and followed the action in Thessaloniki. Distinguished instructors guided the participants in a series of interactive seminars that culminated in the presentation of integrated business plans on the last day of TechCamp and the awarding of prize money.
The proposals that were awarded are:
1st place: Blazhka Krasteva Trepetanova – CEO of Blagichka Ltd (ZeroWaste Podcast)
2nd place: Jasna Pejovic – CEO of DigitalBee d.o.o (Flourish)
3rd place: Anica Petrovic – Founder of Digital Communications Lab (The Parenthist)
TechCamp Thessaloniki was the continuation of the long-standing collaboration between Found.ation, Socialinnov and the U.S. Embassy in Greece, while the actions of "TechCamp Thessaloniki: Empowering Women Entrepreneurs" also had the support of the Kingdom of the Netherlands, Amazon Web Services and ID-GC.