Social Airways: London/Cyprus-Origin Startup Secures $100k from AxiaCore to Match Flights Passengers with Similar Hobbies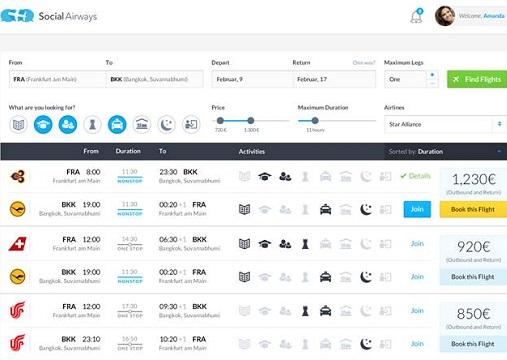 On March 3, 2014, AxiaCore announced the investment of $100k in Social Airways startup, that aims at making the flight booking process more effective and efficient, by helping the traveler to connect quickly and easily with other users on the same flight.
The investment is intended to improve the technological platform and increase growth of the user base.
According to the official announcement, in September 2013 the directors of AxiaCore travelled to San Francisco, California, where they met the Cypriot young entrepreneur Stylianos Lambrou, student of Information Management for Business at UCL London, who created Social Airways.
Social Airways matches passengers with similar interests and hobbies, making a several hours journey flight become an experience that can be used for leisure, business and more.
The platform will be officially launched within a month.