Blueground makes a dynamic entry in the Latin American market by investing in Tabas
The leading proptech Startup will lead an investment of 14 million dollars in the Brazilian Startup, taking its first steps in the Latin American market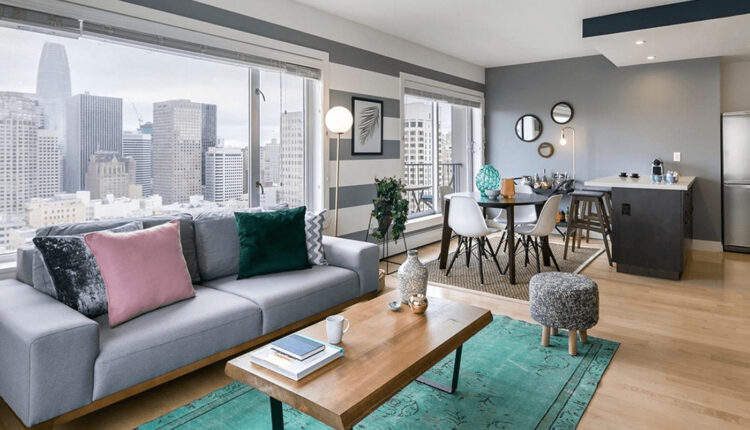 Blueground, one of the fastest growing companies in the field of real estate and technology (proptech), which started from a few apartments in Athens and now has an international presence in the U.S.A., Great Britain, Austria, France, Germany, Switzerland, Spain, United Arab Emirates and Turkey, announced that it will lead an investment of 14 million dollars in the Brazilian Startup Tabas.
Blueground, which recently raised 180 million dollars, in round C funding in order to accelerate its growth internationally, will lead the investment round in the Brazilian company, thus gaining exposure to the Latin American market. In the first stage, Blueground will be a strategic investor in Tabas, while it will seek synergies in terms of technology, marketing and operational processes. The CEO and co-founder of Blueground, Alexandros Hadjieleftheriou, will join Tabas' board of directors.
Tabas is a proptech Startup that operates in the Latin American market with an object similar to Blueground. The company rents apartments, renovates them in beautiful and fully furnished spaces and leases them to millennials and professionals. Tabas currently has 360 apartments in São Paulo and Rio de Janeiro, and plans to use this new investment to expand to 1,200 apartments in Brazil by the end of 2022.
"Tabas entered the market in one of the most difficult financial periods, and it was precisely this resilience and perseverance that attracted Blueground to invest in its growth.There is huge potential in the Latin American market, but also a natural synergy between the two companies. I am very happy for this investment and I look forward to leading the way for the future together.", said said Alexandros Hadjieleftheriou, CEO and co-founder of Blueground.
"We are excited to have Blueground as our main investor at such a critical moment in our growth. With this new chapter and the opportunity to build on Blueground's eight years of experience in the industry, we are able to support our growth and our entry into new markets, as well as to further invest in our technology and workforce to achieve our goals for the coming year.", said Leonardo Morgatto, CEO and founder of Tabas.
This is Blueground's first investment in another company, and its interest in Tabas is part of the company's strategy for its rapid geographic growth. Having gathered a total of 258 million euros since its inception in 2013 – the highest amount of funding that a Greek slStartup has raised so far– Blueground in 2021 exceeded 145 million dollars in revenue. Maintaining an average global occupancy of 94% throughout the year, it surpassed the performance of the industry during another difficult year.
The Greek Startup exceeded 5,500 apartments and hosted over 20,000 visitors throughout the year, while adding three more cities to its network in the last quarter of 2021. At the same time, it created 110 jobs in Greece, with the aim of hiring another 160 people within the next year, based in Greece. The company is now active in 18 markets across North America and EMEA with plans to grow in 50 cities and 30,000 apartments around the world by 2025.
It is worth noting that last September, the proptech Startup raised the record amount of 140 million dollars, having raised a total of 218 million dollars since its inception in 2013, with its valuation reaching 750 million dollars. The funding round was led by Laurence Tosi's WestCap,  Geolo Capital, an investment arm of the billionaire John Pritzker,  VentureFriends and Prime Ventures also participated.