Rockstart Presented "Fastest Growing" Batch So Far, One Startup Already Receiving Acquisition Interest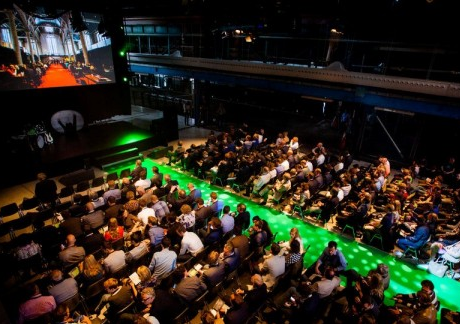 Rockstart Accelerator hosted yesterday its third Web & Mobile vertical Demo Day in Amsterdam. Class of 2014 include 10 startups that presented their businesses and their progress in front of 450 investors, industry executives, mentors and press.
According to Rockstart's press announcement, this is their "fastest-growing" batch so far, since one startup – the announcement does not name which company – has already received acquisition interest from a startup with 300 million in funding, while Technorides – of Argentinean origin – has a growth rate of 40% per month and TOPdocs – from Portugal – has grown to 600k downloads, growing 8% weekly.
Technorides provides taxi and transport companies with a SaaS cloud-based platform to manage their logistical services and connect them with new customers. Contrary to booking apps, Technorides' technology allows companies to manage fleets and drivers in the cloud. Their solution has already been implemented in 27 taxi companies globally.
TOP Docs is a productivity tool that allows users to sync, share, write, edit and collaborate on the go with a focus on mobile, contrary to major providers such as Apple, Google, Microsoft or Dropbox, that they offer closed and not connecting with each other platforms. TOP Docs has a mobile first approach to productivity and last week reached the milestone of 600k users.
The rest of the Class 2014 include: Bomberbot, CoffeeStrap, CrowdyHouse, LeadBoxer, MatchHamster, Social Honey, Songvice, Wonderflow.
Rockstart is also planning to release in a few weeks a detailed account of their Web & Mobile accelerator results from the 2012 and 2013 programs.Rune Theill, Program Director of Rockstart Accelerator, is quoted saying that these results will place Rockstart in the top 3 of european accelerators together with TechStars London.