Vikos at the 6th Dine Athens Restaurant Week as a sponsor
The gastronomic festival of Athens returns after a 2-year pause and the company supports the event as a sponsor, bringing people back to catering industry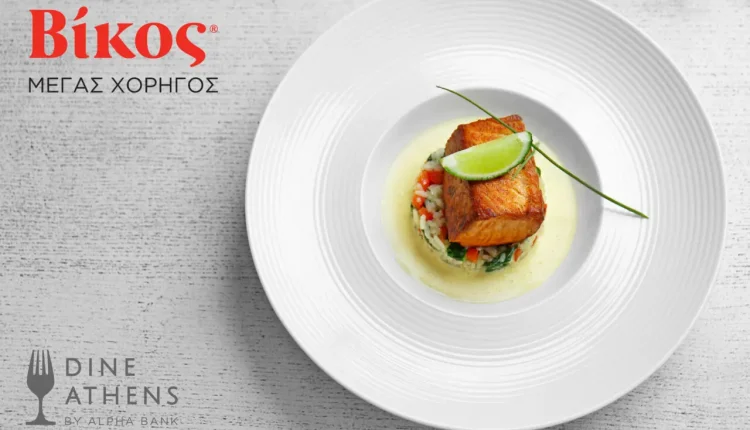 Vikos S.A. sponsors the 6th Dine Athens, actively supporting the institution and the catering businesses that participate in the gastronomic celebration of Athens. Dine Athens will take place from March 28 to April 17, again inviting people to go out to eat.
After a long, difficult period for the world of catering, which during the pandemic was hit as few sectors, this year's Dine Athens aspires to be a reason for even more people to get to know the favorite restaurants of Athens, and to taste specially designed menus at preferential prices.
Vikos company participates as a major sponsor with the products of natural mineral water Vikos and carbonated natural mineral water Vikos throughout the event, proving in practice that it is and will be on the side of the catering industry.
Apart from the choice of the favorite restaurant, based on the cuisine of preference, in this year's Dine Athens, the public can also enjoy special dining experiences, meals with Celebrity Chefs, Cooking Masterclasses, WIne tasting and Dine Art experiences with Private tours and specially designed menus.