Greek Viva Wallet: New 80 million dollars funding with the participation of Tencent and Breyer Capital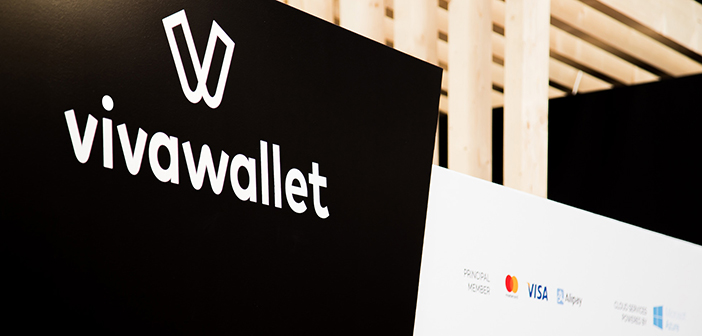 Greek Viva Wallet announced an 80 million dollars funding from 3 tech fintech investors : Tencent, the European Bank for Reconstruction and Development and the american Breyer Capital that has an impressive investment portfolio. 
Viva Wallet will use the new funding to accelerate the development of its "Tap on Phone" solution concerning in-store payments. The "Tap on Phone" solution turns any Android device into a card terminal, enabling businesses to accept contactless and PIN payments , without the need for terminal.For e-commerce payments Viva Wallet is also launching the innovative "one-line-of-code-integration" Smart-Checkout, that adjusts tocustomers' location and preferences and improves significantly conversion rates.
Alongside payment products Viva Wallet has started granting loans for its customers in Europe. Credit and lending products will be available through Vivabank that will leverage SPV funding through third parties and through a loan securization process.This is part of the strategy behind the acquisition of Praxia Bank the previous year, that now comprises Vivabank. Jefferies has facilitated Viva Wallet's financing process and SPV funding.
"We are excited to welcome Tencent, EBRD and Breyer Capital investors to Viva Wallet.We are sure that our investors' extensive expertise and network of partnerships will accelerate Viva Wallet's plan to unify the fragmented European payment market. The technological innovations that we provide to our European merchants, will help them provide an easy payment experience adjusted to local parameters and preferences and "set them free" from the constant need to maintain old card terminals.", said Haris Karonis, Founder and CEO of Viva Wallet.
"Tencent shares Viva Wallet's vision to create value for its customers through innovation. We are looking forward to supporting Viva Wallet in its expansion across Europe." , said Danying Ma, Managing Director, Tencent Investment.
"We are happy to support Viva Wallet in accelerating the development of its innovative solution "Tap-on-Phone" for in-store payments. Businesses' digital transition is among EBDR's top priorities and we're really proud to help companies like Viva Wallet reach their full potential and offer high quality services to their customers throughout Europe. We believe that, with the power of technology, businesses can promote integration and resilience. We are certain that EBRD funding, expertise and local presence will help Viva Wallet achieve its strategic goals and support an exceptionally large number of SME merchants and start-ups with improved and innovative payment services.", said Andreea Moraru, Head of EBDR in Greece and Cyprus.
"We are very excited to help Viva Wallet unify the fragmented European payment ecosystem in 23 countries. Viva Wallet is at the forefront of a role model for fintech industry and we expect to transform the world of payments in Europe.", said Jim Breyer of Breyer Capital.