LiquidBlox, a startup that brings digital magazine creation for masses launches commercially.
LiquidBlox announces the commercial launch of it's responsive magazine maker platform. SaaS tool enables anyone to design and publish visually powerful digital magazines, catalogs, lookbooks, portfolios etc. The HTML5 based tool doesn't require any coding skills and the basic version is free to use.
LiquidBlox publication is new type of medium for all modern browsers. Built in magazine navigation and performance of a HTML5 web site make LiquidBlox a great content marketing tool.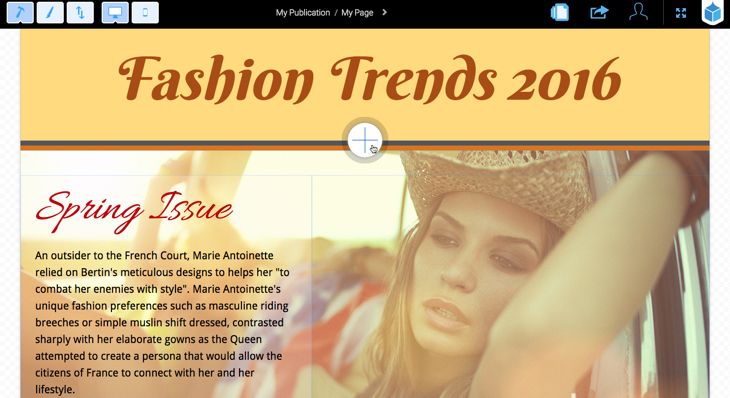 LiquidBlox provides features, that commonly used "flip page" applications such as Issuu are missing. Publications are automatically responsive and work well with search engines and social media. Pages with a free lay out can be created in minutes through the intuitive "create-n-cut" workflow.
"We live in a time when anyone can be a medium. This has been a fact in social media and blogs for some time. Now with LiquidBlox online magazine creation becomes available for individuals and businesses of all sizes", says LiquidBlox CEO, Jani Hiltunen (main photo).
LiquidBlox is a content marketing enabler. Helsinki based clothing boutique Dressing Room made a christmas campaign magazine with the LiquidBlox beta version. Feedback from customers encouraged Dressing Room to start publishing magazines year around.
Vallila Interior, the industry leading Finnish home textile company, recently signed up for LiquidBlox to produce all it's future online catalogs with the service. One of the key features for Vallila Interior to choose LiquidBlox was the ability to save digital publications as PDF files for printing their catalogs.