TravelersBox, the first and only solution allowing travelers to convert leftover foreign currency into usable digital currency, announced today it has raised $10 million in Series A funding.
The round was led by Arbor Ventures, an early stage venture capital firm focused on the intersection of financial services, Big Data and Digital Commerce with an emphasis on end markets in Asia.
Existing investors include Pitango Venture Capital, IPE Ventures, Pereg Ventures, iAngels, Global Blue, and Angel investors including Yuval Tal, Zohar Gilon, Yanai Oron, Roy Gabriel, Moti Rivlin and Harel Kodesh also participated. With this round, the company has raised $15.5 million to date. 
TravelersBox solves a common problem facing anyone traveling abroad: local currency accumulated during the visit usually ends up left in a drawer and forgotten. TravelersBox provides kiosks in airports throughout the world enabling travelers to convert their leftover foreign bills and coins into usable digital currency by depositing the funds directly into their PayPal account, purchasing gift cards for iTunes, Starbucks, Skype, Gap, and other retailers, or by making charitable donations. TravelersBox's intelligent, proprietary technology seamlessly facilitates the complex process of converting physical currency of one country into digital currency for another.
"There are more than 3 billion international travelers every year, and our mission is to provide an easy way for those travelers to regain the lost value of their unused foreign currency," said Tomer Zussman, founder and CEO of TravelersBox. "We have received a very positive reception in all the markets where we've launched our kiosks, and we are thrilled with this investment from Arbor and our participating backers, as it will allow us to grow more rapidly and continue innovating the currency exchange market."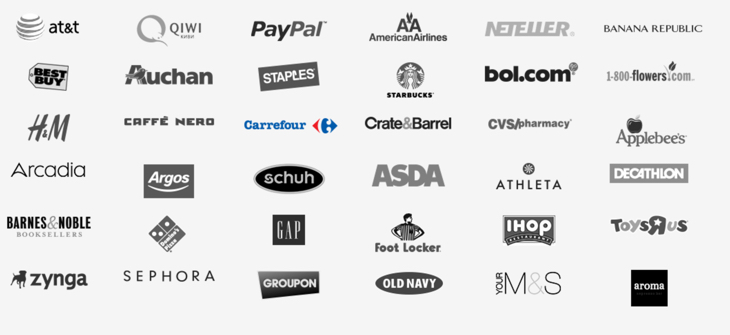 TravelersBox currently operates more than 75 kiosks in Canada, Italy, Turkey, Georgia, Israel and the Philippines. The company has facilitated several million transactions to date. A partnership with PayPal enables consumers to seamlessly and securely deposit leftover foreign currency directly into their PayPal accounts, with no delay and no additional authorization required. 
As part of the financing round, Arbor Ventures' Melissa Guzy will join TravelersBox's Board of Directors. "TravelersBox is very unique and innovative." said Melissa Guzy. "They have created a very simple solution to a very common problem, but it requires extremely sophisticated technology to solve for complex processes. We are proud to make a significant investment to help the company solidify its trailblazer status for years to come."
"TravelersBox offers the type of solution that makes you wonder why no one thought of it sooner," said Yuval Tal, founder Payoneer and Borderfree, co-founder of TBX, and an angel investor in TravelersBox. "The traction that TravelersBox has gained to date is truly impressive, and I am certain that this is just the beginning for the company and the team."
The funds will enable TravelersBox to grow rapidly throughout the world, specifically in Asia; its next deployments are expected to be in Japan, India and New Zealand. The company plans on deploying an additional 300 kiosks globally this year and opening an office in Asia. It will also use the financing to invest in R&D and to accelerate the development of its product offerings, including the upcoming launch of a new software application that will enable consumers to convert their change into digital currency in their home country when shopping at Duty Free Shops and other airport-based retail outlets throughout the world. Additionally, the company will hire aggressively in key areas such as sales, marketing, product, engineering and more. 
About TravelersBox
TravelersBox is a leading provider of offline-to-online currency services that allow travelers to convert leftover foreign change and bills into usable digital currency through easy to use kiosks. At kiosks located in airports throughout the world, the small change from a trip can be deposited into a PayPal account, turned into gift cards for retailers including iTunes, eBay, Gap, Old Navy, or used to make charitable donations. TravelersBox has developed an innovative technology platform that turns the complex transactions required to convert numerous international currencies into e-wallets deposits and gift cards into a simple user experience, delivering the perfect solution for travelers who want to use their leftover change wisely. TravelersBox is a venture backed, privately held company headquartered in Kadima, Israel. For more information, visit www.travelersbox.com.