CollegeLink: The innovative recruiting platform becomes the "bridge" that connects young people with the labor market
startupper.gr spoke with CollegeLink's cofounders about the company's project, the needs of new graduates and the difficulties they face when entering the Greek labor market as well as the new trends in the field of recruiting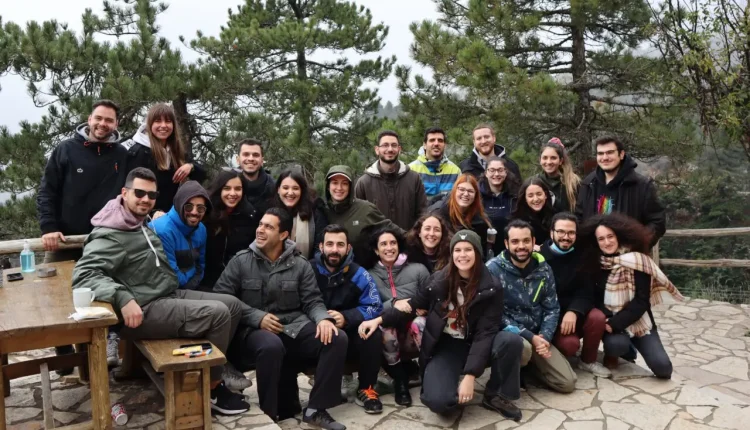 Young Greeks, under particularly difficult conditions, after a ten-year economic crisis and in the midst of the ongoing crisis of the pandemic, are called to enter the working arena, in fact alone and without any substantial direction and practical support. This vast gap was identified by Stefanos Alkidis and Yannis Imelos who started the CollegeLink project in the middle of the previous decade, wanting to offer young graduates the opportunity to start their business trip with the right conditions. With the vision of tackling the ever-increasing youth unemployment, CollegeLink's co-founders, taking advantage of the potential of technology, created the first recruiting platform in Greece with specialization in entry level job positions and internships.
startupper.gr spoke with CollegeLink's cofounders about the company's project, the needs of new graduates and the difficulties they face when entering the Greek labor market as well as the new trends in the field of recruiting.
Startupper: How did CollegeLink start and who are the people behind the project?
Stefanos Alkidis/Yannis Imelos: About 7 years ago, at the beginning of 2015, CollegeLink actually started as a project in our spare time – during the last years of our school. The two of us, having a special interest in making something of our own, something that would offer to society and be created from scratch, focused on various ideas, but what seemed from the beginning to stand out both on business and product,
level, was CollegeLink, to which since then we have given all our energy.
Startupper: How was CollegeLink funded/supported in its first steps?
Stefanos Alkidis/Yannis Imelos: In its very first steps, around 2015, CollegeLink was funded by the two of us (don't imagine any particular things – we were devoting our time), but then there was a lot of support from ACEin, Athens Center for Entrepreneurship & Innovation, of the Athens University of Economics and Business, which mainly provided us with services we needed (graphic design – accounting – legal etc.) as well as some money to use for our development. Then in mid-2018, being 5 people, we lifted our first pre-seed funding of 150,000 euros from Uni.Fund, VC of Equifund, while at the same time we managed to emerge among the winners of the Envolve Entrepreneurship Award, which also gave us a significant amount of monetary breath.
Startupper: What is the gap that CollegeLink has identified in the Greek market and to whom are the solutions it has developed addressed?
Stefanos Alkidis/Yannis Imelos: They say that the problems we are going to solve through entrepreneurship are usually things that we have repressed. Our own was that, towards the last year of our school, we found ourselves in Belgium with Erasmus.There were companies in the university there, career fairs almost every week and in total countless ways to start our internship in Belgium. While, going back to Greece there was none of this. And what we then had to do to find employment in our field was to have a personal network or someone to promote us in a company.
Thinking of creating a platform to help young people find work, CollegeLink started. A platform with jobs – from internships to mid-level positions.
Startupper: What are the comparative advantages of the CollegeLink platform, and what are the benefits for businesses and those in search of a job?
Stefanos Alkidis/Yannis Imelos: We tend to introduce ourselves, to the candidates, as the advisor of their career, their mentor. And we believe this hat a lot…
Because if we all think more or less about our 20-year-old self, what was he asking for? Surely someone to grab us by the hand and tell us what no one in the university, the family told us – how many pages should my CV have, what they will ask me in an interview, how will I get this experience that everyone asks for, if I never get it how I will find a job, the profession I have chosen suits me?
The answers to all these questions can be found at CollegeLink. Through the various webinars, articles, videos on TikTok and Youtube – yes it is the new talk of the company – Academies and finally our platform that now hosts 200+ jobs on a monthly level.