Mastercard and ERGO Academy teach teenagers the modern "alphabet"
The initiatives are aimed at teenagers and their families, with the main aim of acquiring financial skills for the economic well-being of the citizens of tomorrow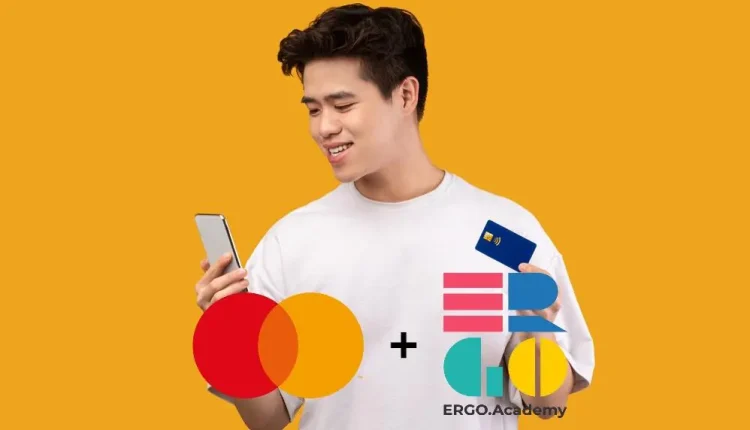 Their cooperation in a package of initiatives and interventions for the financial literacy of young people is announced by the Non-Governmental Organization ERGO. Academy and Mastercard.
The aim of the dynamic initiative is to cultivate a new culture in the way young people deal with and manage money.
The goal of the initiative, aimed at people aged 15-18 and their families, is to provide the citizens of tomorrow with the necessary knowledge, skills and supplies to become financially responsible and independent.
At a time when the financial and technological environment is becoming increasingly complex, with new financial concepts, such as that of digital currencies, while others are emerging, such as that of inflation, in the light of international developments, becoming topical again, terms such as "budget", "smart consumption" and "value of money" are the modern "alphabet" that all citizens should know.
At the same time, however, financial literacy internationally is at a level significantly lower than desired and citizens are often asked to make financial decisions without having the necessary knowledge to assess all their available options and potential risks.
The consequences are multi-layered: At the individual level, the lack of basic financial knowledge and the insufficient familiarization of citizens with a rational approach to their finances leads to frequent problems with their debt, savings and overall financial planning, with a negative impact on their personal well-being. On a second level, without financially registered and responsible citizens, the viability of the economy as a whole and the effort to recover it are undermined.
Having recognized the above challenges and with a common vision of fair and sustainable development for all, ERGO. Academy and Mastercard join forces in a set of initiatives and interventions that redefine the way and means by which today's young people can achieve their financial well-being and make a successful transition to adulthood and autonomy. At the heart of their approach is the recognition of the contribution that the family can make to the training of adolescents and thus to the fight against the problem of financial illiteracy.
In this context, the interventions will include the creation of specially designed material, which parents can use to cultivate the financial skills of their children and help them become responsible adults.
"Starting from our belief that, in the journey of life, every child and young person has the right to mental well-being, perspective and development, as ERGO. Academy we consider financial education essential for the real empowerment and development of the citizens of tomorrow. We are therefore delighted that, thanks to Mastercard's support, we are able to embark on an effort that will provide teenagers with the necessary tools to manage their finances, thus helping them as a whole to prepare for their post-school life and to make independent and constructive decisions about it.", said Maria Lykidou, Head of Program Development & Communication of ERGO. Academy.
"The financial education of citizens is a strategic priority for all of us at Mastercard. Financial skills not only equip everyone individually to improve their lives, but also contribute to an economic growth that is sustainable and equitable for all – a goal that Mastercard supports globally, having, among other things, committed to bringing one billion people closer to the digital economy by 2025. In ERGO. Academy we found a partner that has the scientific knowledge and experience to build a set of real and holistic interventions that can lay the foundations for the creation of a new generation of financially informed and responsible citizens and we are very happy to be able to help them in this effort.", noted Panagiotis Polydoros, Mastercard's Country Manager for Greece, Cyprus and Malta.