Inne.io raised 9,3 million euros and invests in women's health
Ceo & Co-Founder of MedTech based in Berlin, Irene Rapti revolutionizes women's health and wellbeing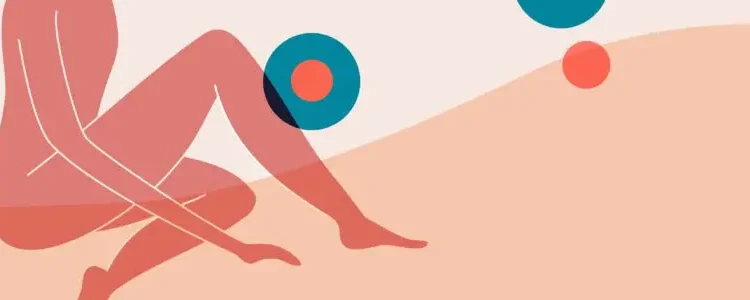 The Berlin Inne.io, founded by the Greek Irene Rapti, a leading figure in the health care sector of the German ecosystem, secured funding of 9,3 million euros.
In this funding round, DSM Venturing was the lead fund and the Borski Fund and Calm Storm Ventures also participated, as well as high-profile angels such as Taavet Hinrikus (Wise), Dr. Fiona Pathiraja, Rolf Schromgens (Trivago).
The Berlin-based Startup, through technology enables women to understand their reproductive health. Women's healthcare is one of the most underfunded areas of public health with minimal digital means.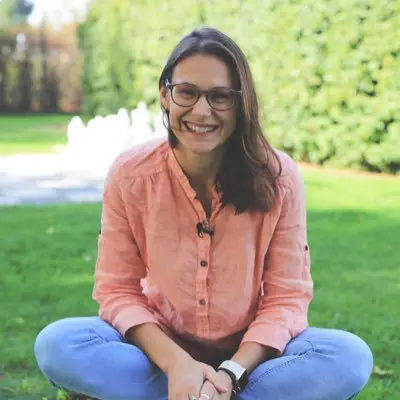 Inne was founded in 2017 by Irene Rapti, who had previously worked for several years in the healthcare industry. The company was created with the aim of helping women harness the power of technology in order to understand more, in terms of their body and the hormonal fluctuations that occur in it. As a result of years of neglect, too many women suffer unnecessarily and do not have enough awareness or control over their health. Inne wants to give women the flexibility and freedom to assess and understand their health, revolutionizing industry data.
Inne has developed a mini laboratory with a biosensor, women can discover their daily progesterone levels – a key indicator of reproductive health and an ovulation marker – by taking a saliva test daily. With the use of saliva – rather than temperature – the portable laboratory has been shown to be as accurate as a laboratory progesterone test to produce a more accurate picture of a woman's menstrual cycle.
It is also much less invasive than other tests and allows women to have control over their health without unnecessary hassle or distress.
"Women's health is consistently one of the most underfunded areas of medical research, with women formally required to be included in clinical research in the U.S. for the first time in 1993. This means that women have less information about what is happening in their body and this makes it difficult for them to improve their health and lifestyle. This lack of information has been a driving force for me in the creation of Inne and I am excited that we are now able to help women learn about their bodies and properly manage their health and fertility.Inne can become the trusted partner for millions of women around the world, democratizing access to knowledge and information.", said Irene Rapti, CEO and CO-Fouder of Inne.
Since the launch of the mini-laboratory in 2019, Inne has helped thousands of women in Germany, Switzerland, Austria and the UK monitor their progesterone levels, with the app processing over 100,000 hormonal data points.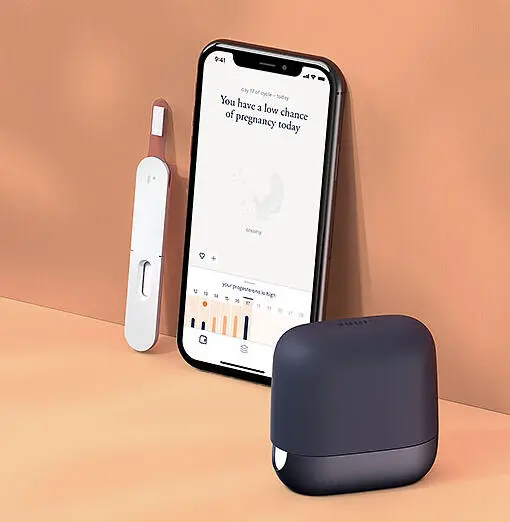 Each user benefits from years of dedicated investment in data science and health research to receive personalized information that would be impossible to access on a daily basis in any other way. Inne customers have used the product to trace their fertile days, others to avoid pregnancy, while some customers use it to monitor and manage irregular menstrual cycles.Inne has now begun the process of achieving certification as an official contraceptive product, following the results of an ongoing clinical study.
The mini-laboratory will be used equally to help women monitor hormonal changes during premenopausal – the early stages of menopause, when hormone levels begin to fall.
This groundbreaking development is the first time that it is possible to monitor hormonal changes during premenopausal with the use of a personalized control device at home. Women and doctors find it difficult to trace the onset of premenopausal, since menstrual cycles can be irregular at this stage.Women will be able to use the data monitored by the mini-lab to understand more about ovulation and how their progesterone levels may cause or worsen certain symptoms, providing them with the information they need to make lifestyle changes to minimize side effects.
In addition to extending follow-up to premenopausal, Inne will also add the ability to analyze stress through a special cortisol monitoring film. Women of all ages experience higher levels of stress, after a two-year period of remote work, daily conflicting roles and concerns about the Covid-19 pandemic.
Sustained cortisol levels affect the body by reducing estrogen levels, which can lead to weight gain, night sweats, sleep problems and mood swings. By monitoring cortisol levels, women will be able to use this information to make adjustments to their lifestyle to improve their health in the long run.