Eitan S. Erez & Co. Law Firm Welcomes Cyber & Capital Markets Entrepreneur Rotem Gantz
Gantz will join the esteemed team responsible for establishing the technology and capital markets department, headed by attorney Mor Ben Shushan.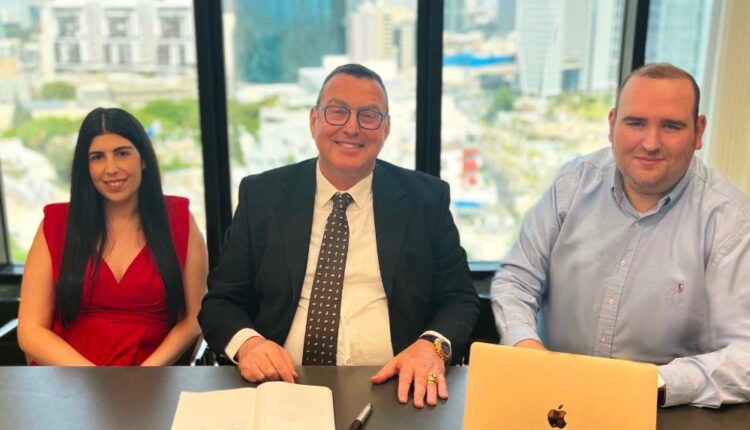 Eitan S. Erez & Co, a prominent law firm specializing in corporate litigation, corporate restructuring, and insolvency, is pleased to announce the addition of Rotem Gantz to the firm's ranks. Gantz will join the esteemed team responsible for establishing the technology and capital markets department, headed by attorney Mor Ben Shushan. Gantz's invaluable expertise and vast knowledge of civil and business matters will significantly contribute to the development and success of this new legal practice.
As part of the department's evolving practice, the firm aims to collaborate with venture capital funds, hedge funds, underwriters, investment bankers, and high-tech companies to provide comprehensive legal services. From the initial stages of seed funding through advanced investment rounds to initial public offerings, the firm will be well-equipped to handle a wide range of legal matters. Additionally, the department will actively assist in establishing hedge funds and opportunity funds, aiming to enhance the efficiency of the Israeli capital market.
"I take immense pride in witnessing the growth and expansion of our firm into innovative areas of practice, all whilst maintaining our commitment to delivering boutique, high-quality service," commented Attorney Eitan Erez, the firm's managing partner and founder. "The addition of Rotem, under the leadership of Adv. Mor Ben Shushan, is fantastic news for technology professionals seeking a leading law firm that is innovative and well-versed in business practices."
"I am happy to lead the firm's strategic expansion to innovative and creative areas of practice in the fields of technology, capital markets, and investments," says attorney Mor Ben Shushan. "I am confident that with Gantz's addition, our combined strength will contribute greatly to the firm", added Ben Shushan.
"The Israeli capital market faces inherent challenges that hinder the participation of the public investors in the affairs of listed companies," stated Rotem Gantz. "The newly established department at Eitan S. Erez & Co, which I am honoured to join, will introduce groundbreaking initiatives to rehabilitate and revitalize listed companies, employing intricate and innovative legal tools and structures. This development marks the dawn of a new era of activism within the Israeli capital market."
Gantz holds a Bachelor of Laws (L.L.B.) degree from Reichman University and is currently completing a Master's degree in Law, Technology, and Business Innovation (M.A.). As part of his academic pursuits, he is currently completing a thesis on the oversight duty of directors in public companies with regard to reputational damage and misinformation on social networks. Prior to joining the firm, Gantz served as the CEO of data company ARX and founded several successful startup ventures, some of which underwent mergers and acquisitions.
He also founded and served as the head of innovation in the IDF Spokesperson's Unit and consulted Unit 8200. His primary expertise lies in the intersection of cyber intelligence, public perception, and economic markets.
Source: Business Wire