DigitalK 2014: Leading Southeastern Europe Tech Conference Hosts Speakers from Twitter, Uber, Netflix, 500 Startups and more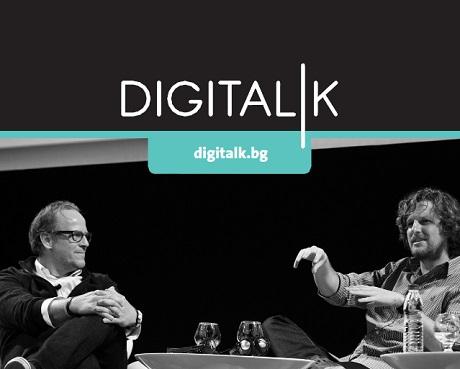 DigitalK, a leading digital economy and technology conference for the Southeastern Europe region, returns for its fourth edition in Sofia, Bulgaria on May 29 and 30.
This year's topics include the use of digital innovation(s) in business, the mobile future, the best global start-up trends, the future of e-commerce and more. Prominent speakers from companies, venture capitalists, business angels will share their stories about the world of digital technology. Speakers include Chris Chabot (Head of International Developer Relations, Twitter), Jambu Palaniappan (Head of Expansion EMEA, Uber), Tony Koinov (Head of Cloud Media Engineering, Netflix), Stefan Glänzer (Founding Partner, Passion Capital, Heather Leisman, Managing Director, HotelTonight EMEA), Marvin Liao (Venture Partner, 500 Startups), Jeremy Bernstein (EVP, Group Creative Director at Deutsch NY), Fraser Davidson (Director, Javelin Group), Dafina Toncheva (Partner, USVP).
DigitalK 2014 will be coupled with a two-day agenda of actionable advice, honest insights, networking and joint tackling of tough entrepreneurial challenges.
The event is organized by Capital weekly, a leading business media platform in the region of Southeast Europe, and venture investment funds NEVEQ and LAUNCHub. Over 700 owners and managers of the largest companies in Bulgaria and the region will be attending DigitalK, a conference that has been described as one of the best technology events in Europe for 2013 by Techcrunch.
Early bird tickets priced at 52 euros (excl. VAT 20%) end on May 15th. Multiple discount offers apply. You can register for the event by following this link.