Cooperation between ACCI and HDB to support Startup entrepreneurship
The two bodies signed a Memorandum of Understanding in order to support innovative entrepreneurship in terms of funding and extroversion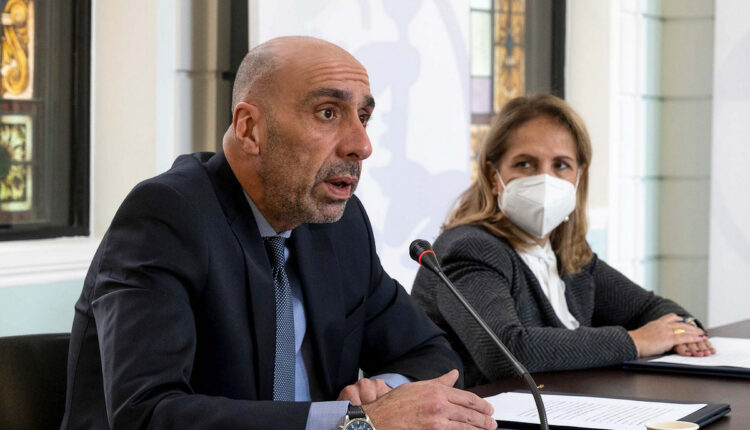 The Athens Chamber of Commerce and Industry (ACCI) and the Hellenic Development Bank – HDB signed a Memorandum of Understanding, on the design, development and planning of synergies between the two institutions, within the framework of actions to encourage and develop entrepreneurship through innovation and extroversion.
The two organizations agreed to explore partnerships between them to support innovative entrepreneurship and enhance the export capacity of Greek businesses, through the exchange of knowledge, the co-organization of training seminars and the mutual participation in networking and mentoring activities.
During his address, the President of the ACCI Ioannis Bratakos, underlined the importance of the cooperation between the two institutions vital for entrepreneurship, as well as the multiple benefits of their practical alliance, for the creation of a new environment of business prosperity. "Each of our institutions makes use of the means at their disposal. And it is constantly looking for ways to expand its offer, seeking to serve, strengthen and thrive entrepreneurship with actions that encourage initiative, promote synergy and facilitate access to the most important tool for strengthening entrepreneurship: finance. When two such development agencies come together, the benefits are rich. And with this expectation, we are committed to serve together, our common goals", said Mr. Bratakos.
On her part, the president and CEO of the Hellenic Development Bank – HDB, Athina Hadjipetrou, pointed out the sealing of the cooperation between the two institutions with the common goal of further supporting and encouraging in practice the greek entrepreneurship that has been affected in recent years and which is the "backbone" of the national economy.
"The Memorandum of Understanding symbolizes the joint efforts of both parties to improve and above all to shield the Greek business. The essence of the signature is none other than the extroversion of businesses and the increase of the added value of Greek products and services", she underlined and added that "we will act together by exploiting our competitive advantages and we will take further initiatives to meeting the real needs of the Greek market".
The Memorandum of Understanding was signed in the presence of the Deputy Minister of Development and Investments, Yannis Tsakiris. The event was also attended by the General Secretary of the Athens ACCI, the President of the Hellenic Development Bank of Investments and member of the Board of Directors of the ACCI, Haris Lambropoulos and the Vice President of the Hellenic Development Bank-HDB, Pantelis Tzortzakis.