Athens among the top working hubs of digital nomads
The Nomad List gathered, the fastest growing, most popular and promising places of work worldwide, on a digital base per city. So, where do digital nomads go?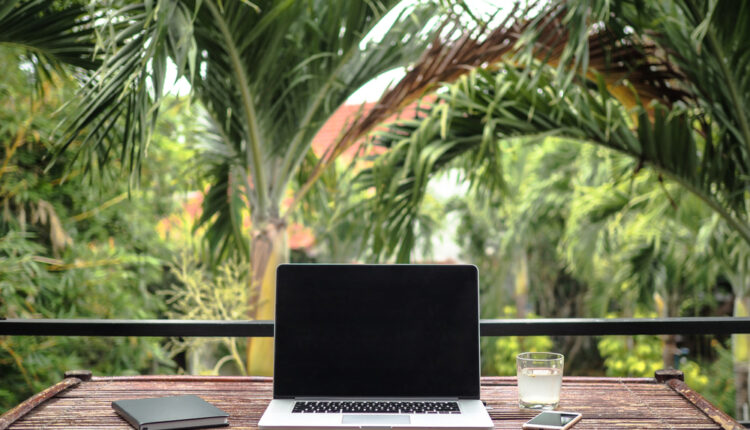 Remote working is now on an exponential trajectory and is growing rapidly. With its development, thousands of destinations, from tiny villages for surfing to cosmopolitan megacities, are now competing to attract the so-called digital nomads.  
The
Nomad List
tracks the movements of tens of thousands of digital nomads by identifying the trendy places to live and work remotely in recent times. Destinations are ranked based on the rates of the increase in check-ins made in places by tens of thousands of Nomad List members using the live data of 160,097 check-ins.  
According to the data gathered by the platform, there has been an increase in check-ins over the last 5 years. It categorizes cities according to the growth numbers of the last 5 and 2 years, giving an insight into the fastest growing remote working hubs, while showing the current popularity ranking of each place. 
The Covid-19 pandemic in 2020, however, seems to have affected the numbers in general that year and later in 2021 and will likely continue to do so for some time to come. Specifically, based on the table of the online list of digital nomads that maps their presence in different regions of the world, it appears that Buenos Aires shows the largest growth this year as a working hub for digital nomads.  
Thailand's Phuket follows un the second place in terms of rapid growth in 2022 along with Colombia's Bogota in third place, Bangkok in Thailand and Cartagena, a city in Colombia, which complete the top 5 of the fastest-developed working hubs for digital nomads.  
Already established working hubs for remote working
In the list below one can find Cape Town in South Africa, other less known cities in Thailand, Indonesia and Mexico. The map of those travelling far from their countries of origin to cities that offer another way of life includes already established working hubs, which continue their development from 2017 to this year, where their rise is still significant, during and due to the coronavirus, such as  Playa del Carmen of Mexico, Medellin in Colombia and Bali in Indonesia, our own Athens (in 4th place) and Lisbon in Portugal, in this order.  
Other cities in the European south, such as Porto in Portugal and Rome in Italy, Munich in Germany and Vienna in Austria and of course Mexico city close the top 10. All the above recorded growth of more than 100% each, reaching up to 200%+ within 5 years.  
The most developed hubs for digital nomads during the last 5 years 
Mexico's Merida (again), Antalya in Turkey, Zagreb in Croatia and São Paulo in Brazil have seen an increase in their check-ins from digital nomads gradually since 2017 when rates skyrocketed almost from 2020 onwards, while some years such as 2019, 2018 and 2017 have marked the "beginning of everything" for Mexico and Turkey,  when they began to see more digital nomads in their places.  
The most economical real estates for working hub investments 
These have consistently increased entries over the past 5 years (not counting this year), have low property prices (< 350,000 dollars average house price) and allow foreigners to legally own real estate. These include the immediate precedents, namely Merida in Mexico, Turkish Antalya, Zagreb in Croatia and São Paulo. 
The top destinations of digital nomads in 2021 
In them we see in order of ranking Lisbon, Mexico City, New York, Istanbul, Barcelona, London, Playa del Carmen, Paris, Berlin and Amsterdam.  
Top working hubs on a monthly basis  
The top preferences of digital nomads for their landing are finally won by  Bangkok, London, Berlin, Lisbon, with a promising year (if not the next 5 years) expecting the rest of the candidate or non-candidate locations around the world to find themselves in the same position, including Tokyo, Stockholm, Athens and Los Angeles.