The Sofia based LAUNCHub Seed Fund organized a four-day investment forum in Sofia from March 20 to March 23 this past weekend, also known as the Fifth edition of the Long Weekend Event.
The event ran in parallel with the Fund's introducing 12 of its advanced digital companies to leading European VC's and entrepreneurship partners and presenting the 13 shortlisted candidates for seed investment further to the latest application run a announced earlier in February 2014.
The Investors Day on March 21, 2014, brought together leading European and international VC's and investment organizations as Early Bird, 3TS Capital, RSG Capital, SEEDRS, ALICE, Bulgarian investors, business angels and representatives of the EIF.
12 companies with various products and solutions in the digital tech sector from Bulgaria, Slovenia, Greece and Croatia pitched on stage demonstrating a remarkable progress over the past year and readiness to take the next big investment step. LAUNCHub presented the following portfolio companies – Mediately, StatAce, CloudRunner, Deed, Edhub, Transmetrics, Cinexio, Viblast, Jumpido, Codebender, Dragon Inside and Imagga. Besides the unique opportunity to meet leading VC's and investors, the companies were offered the chance to meet interesting keynote speakers on sharing tactics, tips and experience with issues relating to the big step that is made when entering a new phase of growth and raising. Dale Huxford from Orrick spoke on what is yet to be expected when moving forward with each funding round, while Collette Ballou from Ballout PR and Mike Butcher from TechCrunch addressed the communication challenges entrepreneurs face when entering the news headlines and managing their corporate reputation.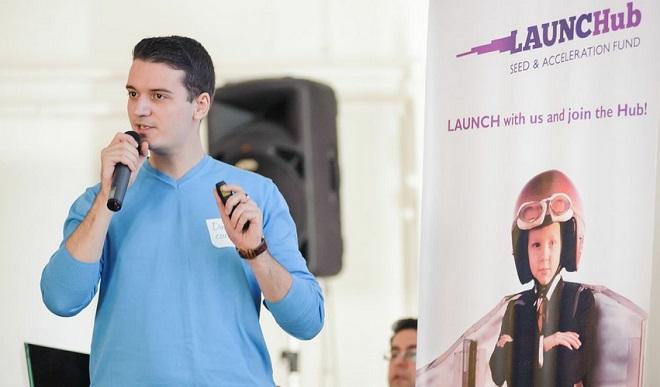 In parallel to the Investors Day, the LAUNCHub team presented the final shortlist of digital-tech applicants eligible for seed funding, further to the application run announced earlier in February 2014. Startup teams from seven countries (Bulgaria, Slovenia, Serbia, Italy, Czech Republic, Ireland and Kosovo) arrived in Sofia for the 5th Edition of the Long Weekend Event in Sofia from March 20 to March 23. After four days of intensive work with coachers and more than 50 mentors and really impressive pitching by the shortlisted startups, the LAUNCHub Investment Committee is expected to decide on the winners in the Long Weekend to be offered investment of up to 200 K Euro in exchange of equity. Official statement for the Fund's new investment decisions and new companies on board is expected later in April.