13 Startups from Bulgaria, Slovenia, Italy, Serbia, Czech Republic and Ireland to Compete for LAUNCHub funding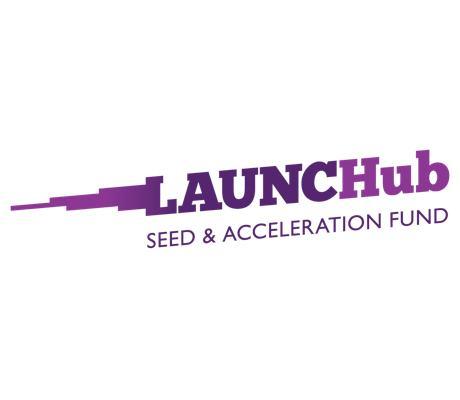 LAUNCHub is organising the 5th Edition of the Long Weekend Event in Sofia to decide on the next batch of Central and South Eastern European startups it will back, and recently has announced the final shortlist of 13 startups that will take part in the event.
The Long Weekend Event will be held from March 20 to March 23 and after four days of intensive work with coaches and mentors the final pitch in front of the Investment Committee, will decide which startups will be offered investments of up to €200k.
After reviewing over 200 applications, LAUNCHub and its partnering experts have shortlisted 13 companies from 6 countries that will participate in the Long Weekend event. 5 of the teams are coming from Bulgaria, 4 from Slovenia and 1 from Serbia, Italy, the Czech Republic and Ireland:
3GM – The 3GM is a high tech prototype, based on Internet of things and smart materials. The product represents a data-driven manager of training for professional football teams, without actually disturbing the players during their training process.
AdTapsy – AdTapsy is mobile ad revenue accelerator, easy to integrate, supports most profitablead networks and is fully automatic.
Bitcoini  – Bitcoini is a solution for fast (under 6 hours) and secure exchange of cryptocurrencies for fiat money back.
Brainstorm presents Kiss Menu – a mobile service for discovery, ordering and loyalty. The mobile restaurant and menu discovery service (app) enables customers to win rewards for their brand loyalty.
CicerOOS  – CicerOOs enables end-users to search and discover travel destinations and  flights, information and tourist services based on their individual interests. The value proposition behind the solution is enabling an experience-based search that allows personalization.
Clusterize  – Clusterize pulls your Facebook and Google+ events, categorizes them automatically, and recommends the best ways to spend your free time — by looking at your interests, the people you hang out with the most, and your outgoings in the past.
CM2W  – The CM2W platform provides a cost-effective and easy way to monitor and control remote devices in real-time, responding to customer needs for consistent information and opportunity for timely response to different input events.
deTENS  –  de TENS is  a wireless module that enables electrostimulation therapy through four channels of gel electrodes connected to a certain point of your body. It is simple, easy, appealing and connected to your smartphone.
Discountfinder   – DiscountFinder is a search engine for discounts. The robot crawls the web, recognizes the discounts, extracts, analyzes and categorizes them and puts them into a single uniform catalogue.
Enolyse   – The solution behind Enolyse is a comprehensive system for monitoring must fermentation, which tells the wine producer in which stage the fermentation is and when he should rack the wine.
MEDinar   -MEDinar helps medical companies, hospitals, medical societies create medical webinars to share knowledge and promote products. During the learning process (simulations, 3D visualisations) valuable data is stored and processed with artificial intelligence to create advanced analytics for further market research.
Tabfoundry  – Tabfoundry is an intuitive, easy to use drag'n'drop editor for building powerful viral campaigns to engaging current fans in Facebook, getting new ones and collecting email leads and additional information.
Zeduki  – Zeduki is a marketplace for live e-learning where you can find teacher, book, pay online and get your lesson directly.
As of March 2104, LAUNCHub has invested in 35 teams from 7 countries.