VitalFields, an Estonia-based farm management startup has raised a Series A round of 1,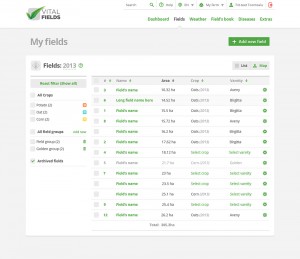 2 million dollars. The company, which currently operates in Poland, Ukraine, Germany and Estonia, is planning to use the new capital for further product development and boosting its presence across Europe.
The company offers cloud-based software and accompanying mobile apps to help farmers do a series of things, like plant disease and growth phase modelling, tracking climatic patterns, and other farm management-related activity such as farm planning, stock management etc.