therinós: The Greek brand that combines fashion and sustainability
Bikinis and new metallic colors are added to this year's collection, expanding the color palette and upgrading the luxurious textures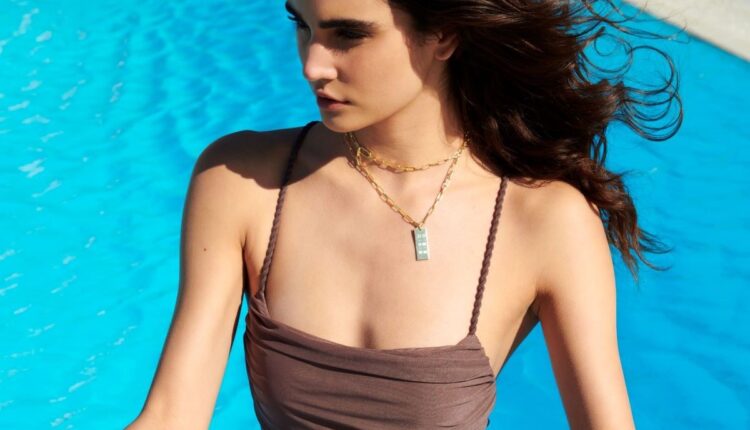 The Greek brand therinós has already begun its first steps in the field of resort wear and women's fashion with great success.
Therinós' goal is to create women's swimsuits from high quality materials, innovating in the field of women's clothing, with timeless designs and special features that allow them to be worn even as clothes.
The new SS22 collection remains true to the grecian chic character of the brand, preserving the iconic designs of the first collection, while this year's edition is joined by bikinis and new metallic colors, expanding the color palette and upgrading the luxurious textures.
Inspired by the rich Minoan culture of Greece, in which women played a dominant role, participating equally in social events, while her personal style, appearance, hair represented a form of strength and sexual liberation, therinós promotes female empowerment.
It is worth noting that a large part of the collection of swimwear has been created from recyclable plastic yarns collected from the oceans and converted into high quality seaming materials.
Therinós took its first steps at the end of 2020 in Dubai, where the Greek founder of the company Mandy Economopoulou lives and works, when together with her co-founder Dimitra Molyndri, they decided to create something special that connects them firmly with Greece.
Thus, therinós was born, with the aim of creating a strong dialogue between Greek design and the Mediterranean lifestyle with international resorts in the Middle East and Europe.
In 2021, the company released a capsule collection of full-length swimsuits with a unique feature: therinós swimsuits are designed to be worn from morning to evening, on the beach or on nights out and soirée.
The high quality and the impeccable seam, allows each woman to use them in a different way, creating the right look for her holidays on an island but also for a night out in one of the cosmopolitan destinations.
Inspired by emblematic women with a timeless style, the brand's goal is to create modern and at the same time classic designs that flatter and highlight the feminine silhouette, something that was immediately noticed by fashion icons and eminent personalities in Greece and abroad, from the very first year of release.
Timelessness, sustainability and inclusiveness are the core values of therinós that follows ethical practices in the trade industry for the production process.
Closely linked to the Mediterranean roots of the team behind therinós, the materials used come from local communities in Italy with a long tradition and know-how in creating luxury fabrics, while the production atelier is located in Greece, with a long experience in tailoring.
Therinós collection is available at selected points of sale, beach resorts & clubs in Greece and Dubai as well as online, while next summer the company expands its presence by adding new points of sale to Saint Tropez.