The French Doctolib raised 500 million euros
The valuation of Doctolib, which is considered the leading French Startup, surpassing the Back Market, has now skyrocketed to 5.8 billion euros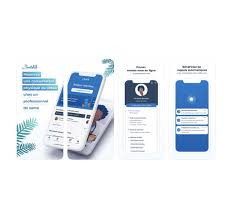 With the ultimate goal of being an integral part of the daily operations of the healthcare industry at an international level, the French Startup Doctolib managed to raise the impressive amount of 500 million euros, in shares and debt financing.
As a result the stock market valuation of the company now exceeds 5.8 billion euros. Following this development, Doctolib is seen as the leader of the French Startup, surpassing the Back Market.
Existing investor Eurazeo led the new funding round, with former investors Bpifrance and General Atlantic re-entering.
The newly raised funding is expected to be used to further fuel a recruitment effort that aims in the next five years to count 3,500 new executives.
The company is currently active in France, Germany and Italy, numbering just over 300,000 medical professionals using the SaaS service, for a monthly price of 129 euros.
A simple mathematical operation demonstrates that Doctolibs' monthly as well as consistently recurring revenues are around 40 million euros.