Gerobo: Strategic partnership with Gaussian Robotics
Gerobo "unlocks" the market of autonomous cleaning and service robots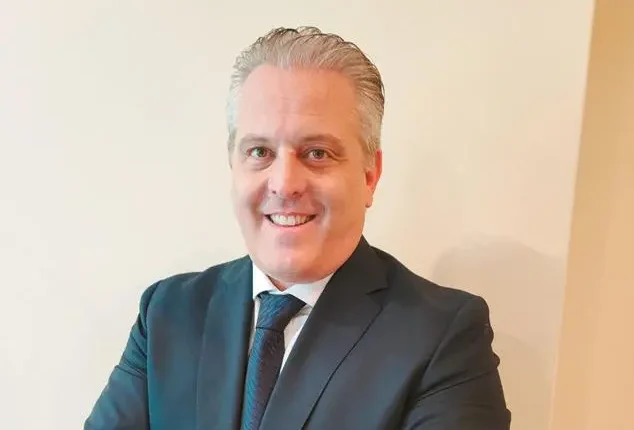 Gerobo may be completing its first year of operation, however, the broader strategic moves it is making and implementing demonstrate in practice the clear planning and direction it has chosen to follow. In this context, it concluded a cooperation agreement a few days ago with the world's leading cleaning and service robots company, GaussianRobotics.
The agreement concerns the commercial distribution, technical support and after sales support of the Gausium and Delivery X1 robot line by Gerobo International in the Greek market.
Growing needs in emerging markets
The management team of the latter saw in time the growing needs for professional cleaning and the supply in service in general in a number of business sectors, ranging from industry, logistics centres, building infrastructure and offices, to hotels, hospitals, supermarkets, shopping malls and malls, airports, railway stations, and so on.
As the sectors of industry, logistics and Ho.Re.Ca play an important role in our national economy, it is certain that Gerobo's move will allow companies operating in the aforementioned sectors to better and more economically fulfill the corresponding tasks. This is thanks to Gaussian Robotics' innovative Gausium and Delivery X1 robot solutions.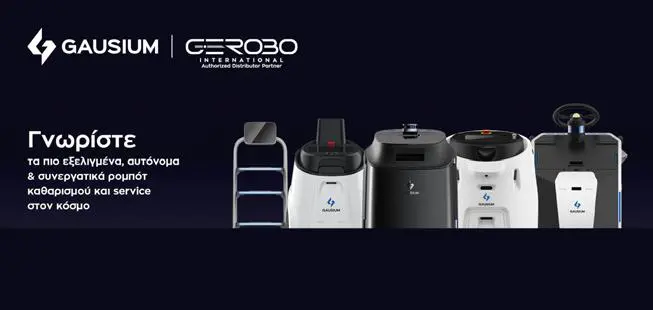 Possibilities beyond limits!
It should be emphasized that the intelligent technology of robots ensures top-notch solutions with the development of Wi-Fi applications, 4G and 5G connectivity, as well as through the cloud. In fact, the use of collaborative robots facilitates better planning and simultaneous management of cleaning and service fleets. As for the basic control and the ability to manage, it takes place by a trained supervisor.
Thanks to the technology of perception of spaces and the general environment that the robots have, they essentially "recognize" and "classify" garbage and stains, "distinguish" the types of floors while cleaning accordingly and in different ways. Gausium cleaning robots have a Greek user menu, they are distinguished by unique artificial intelligence (AI) functions, which allow them to cover spaces of thousands of square meters. In addition, they are equipped with internal self-cleaning filters and through combined capabilities have the ability to move autonomously, even use the elevator!
People First, Robots Next!
Gerobo International is active in the wider field of providing robotic automation solutions, in particular in the categories developed in Robotics, AMR's, Service robots and AI Drone solutions.
The company provides high quality solutions in the fields of shipping, industry, logistics and Ho.ReCa. These are industries that are constantly looking for advanced technological as well as economic solutions, in order to react and cope with a series of international changes, legislation, needs and demand.
Drawing inspiration from the dynamically developing and incrementally applicable technological developments in the automation framework of Industry 4.0 & 5.0, 5G technology, human collaboration
interaction with robotics and IoT, the company is inspired by the logic of "People First, Robots Next!", which is its moto.