New deal in Business Software by Entersoft
The Group expands in the business software market with the acquisition of BIT Software, one of the most dynamic providers in the sector in Romania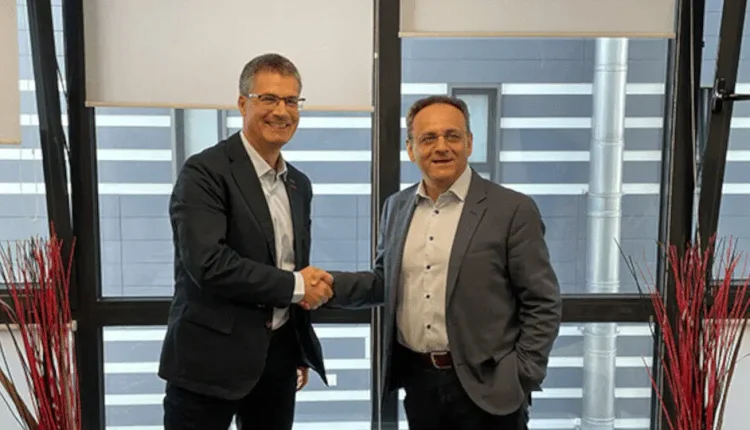 Entersoft acquired 75% of BIT Software, one of the most dynamic business software providers in Romania.
Following this acquisition, Entersoft Group essentially doubles the market it is targeting. Together with its own subsidiary in the country, Entersoft Group will now be one of the leading business software suppliers in Romania with the most complete product portfolio.The group covers solutions for the entire corporate ecosystem with cloud ERP, CRM, Retail, WMS, eInvoicing, Mobile Field Sales and Service, as well as BI and vertical solutions for almost all vertical markets. It will now have more than 350 facilities in demanding Romanian and multinational companies, most of which are medium and large, these include JTI Romania, Imperial Tobacco, Unilever's Betty ICE, RCS&RDS – one of the largest telecom providers, Auchan Retail Group – one of the largest retail chains in Europe, Oil Terminal Constanta, as well as 10 of the largest wineries in Romania.
BIT Software's revenue for 2021 was approximately 3,2 million euros. The company has zero borrowing. At the time of the agreement, BIT Software employed 71 employees based in Brasov and with a branch in Bucharest. Under the agreement, Entersoft will initially acquire 75% of the company for 3 million euros.Following the acquisition, Entersoft will merge its existing subsidiary in Romania with the newly acquired BIT Software in order to consolidate its market presence. The new company will operate in Romania under the name BITSoftware. Finally, after a period of about 3 years, Entersoft will acquire the minority shareholder of the consolidated entity and become its sole owner. The acquisition will be financed from the company's available cash.
This agreement confirms Entersoft's already announced plans to strengthen its position and expand dynamically in the Romanian market. At the same time, it is becoming a key supplier of software for the expected EU-funded Recovery Fund projects in Romania, which include significant funding for the digitisation of local businesses.