Marathon Venture Capital: Increases Fund II to 70 million euros
Responding to the rapidly growing market of innovative technology companies and the increased investment interest from institutional and private investors, Marathon VC announced the completion of a new capital increase, with the amount of Marathon Fund II now amounting to 70 million euros, which is more than the initial target of 50 million euros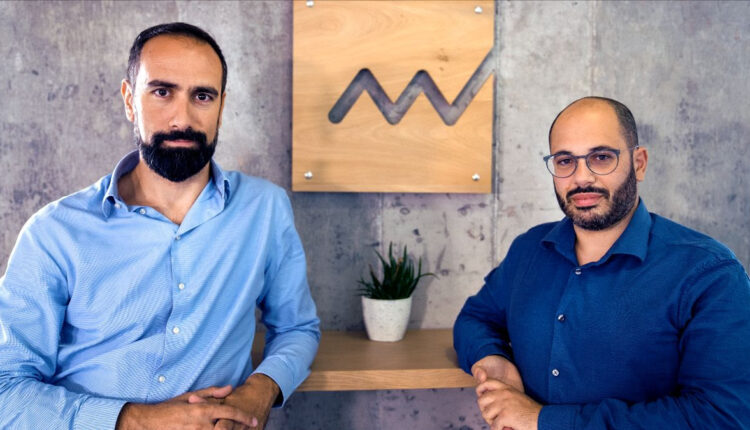 Marathon Venture Capital announced its second fund about a year ago, with 40 million euros in commitments. Since then, the first acquisition of a holding company has taken place, five of its companies have raised significant capital from leading international investors, and investments in new Startups have also been announced at a faster pace than ever before. At the same time, the Startups market with Greek founders is growing rapidly in every direction, growing in 2021 by 2.4 times, while Startups in Greece provide attractive fees, further accelerating a virtuous growth cycle.
Today, it announced the completion of its oversubscribed second closing, increasing its latest fund size to 70 million euros. This is more than double the size of the first fund, and consider it a testament to the increasing maturity and appeal of its market.
It has partnered with the company now leading the digital transformation of pharma R&D, at the prototype stage, seeded the pioneer of hacking labs and largest cybersecurity community on earth and helped take off the ground the current front runner of autonomous precision agriculture, straight from a rough demo.
Its portfolio companies have been growing fast, attracting top-notch talent, gaining remarkable Fortune 500 customers, while raising follow-on capital from legendary investors in the likes of Bessemer, Bain, 83North, Insight, and Index.It spans across industries and geographies, investing in sectors as diverse as climate, health, security, infrastructure, finance, education, real estate, productivity, AI and crypto.
Beyond its domestic activity in Greece, about half of its investments so far originated internationally, from Nicosia to Munich to Berlin to Stockholm to London all the way to San Francisco.
Apart from the existing backers such as HDBI there is a significant number of institutional investors, such as the EBRD, university endowments, family offices, and high net worth individuals from a diverse set of backgrounds and geographies. A remarkable part of its supporters are technology entrepreneurs themselves – from founders to community peers, to some truly successful entrepreneurs in Europe and the US.
Marathon Venture Capital partners with Greek tech founders, put the first money in, typically a million or more, leading the seed round in exchange for 15-20% of equity, with transparent terms and help with everything about company building, from setting up shop, recruiting a team, perfecting the product, nailing marketing and sales, then raising the next round, and so forth.
Marathon aspires to be the trusted partner of a founder, not just a shareholder. From attracting talent, to product and sales development, as well as finding investors and partners, Marathon's involvement also involves extensive support in everything related to the creation of a fast-growing technology company. Those interested can find more information on the website.
"For fifteen years now, we have been led by a deep conviction that Greeks can create a truly successful technology company. What began as an underground trend today comes to the forefront and Greek Startups are now an attractive destination for significant capital and – above all – the most ambitious part of Greek society.The talent that we discover every day and dedicates his career to innovative technology companies is a guarantee that the events that see the light of publicity are the tip of the iceberg and are only the beginning. At the same time, our mission at the Marathon continues to be the same – to support Greek founders to go even further," said Marathon partner George Tziralis.
"Today is a landmark day for the Greek technology ecosystem, as Marathon becomes the largest fund with the exclusive focus on Greek early-stage technology companies. We are proud that among our supporters there are many successful founders of technology companies from Greece and abroad, while the support from new institutions such as the EBRD proves that investments in Greek innovative companies are now an important asset. As our ecosystem matures in conjunction with the new capitals we have raised, we are convinced that greater successes are to come.", stated Marathon partner Panos Papadopoulos.
"We are thrilled to be working with Marathon on its mission to support Greek founders to build the next generation of technology companies. The participation of the European Bank for Reconstruction and Development (EBRD) in Marathon Fund II is the first in a Greek venture capital fund and will contribute to the continued evolution of the Marathon both as an investor and as an ambassador of the Greek Startup ecosystem," said Michael Parry, Associate Director, EBRD.
"We are particularly pleased to see the ability of dynamic Greek investment schemes to attract international capital from private and institutional investors.This development is a clear proof of the confidence of investors in the team and the strategy of Marathon, but also in the overall course and prospects that our country has. HDBI ( Hellenic Development Bank of Investments) actively participates in this effort, in order to increase its investment range, having a leading role in the ecosystem and contributing to the overall development result for the country," added Antigoni Lymperopoulou, Managing Director, HDBI.