Loyalty Awards: Lidl stood out for its innovation and effectiveness
The company won a total of 7 awards, of which 2 gold, 2 silver and 3 bronze in this year's Loyalty Awards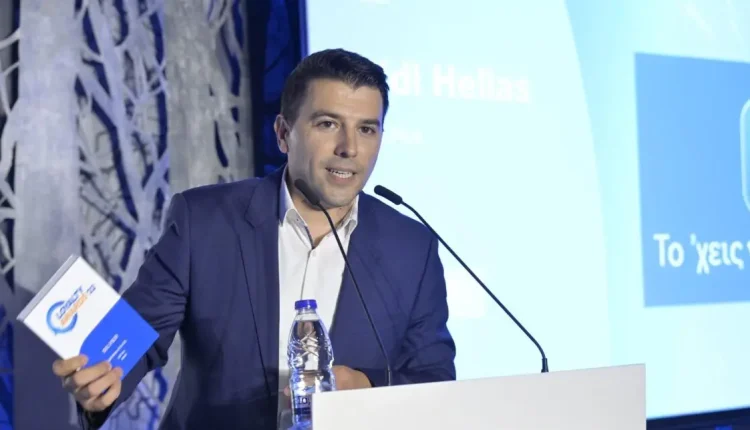 Lidl starred in the fifth Loyalty Awards after winning 7 new awards. The growing potential of the innovative customer loyalty program, Lidl Plus, is confirmed once again, in the context of the Loyalty Awards, the institution that rewards the effort of businesses to develop, maintain and develop their relationship with customers, through innovative and effective programs and actions.
Specifically, Lidl Hellas won:
– Gold award in the best use of mobile category, for the utilization of mobile technologies.
– Gold award in the Best Initiative during Covid-19 Crisis category, for the better design and implementation of programs in the context of the pandemic, in order to enhance customer trust and loyalty.
– Silver award in the category Best in Loyalty & Engagement (Retail) for the initiatives that concern the reward and creation of bonds with the customer and which created the conditions for a unique shopping experience.
– Silver award in the Most Innovative Initiative category for the innovative program that impressed the buying public.
– Bronze award in the Best In-house Loyalty Team category for the Lidl Plus team that contributed greatly to increasing customer loyalty and creating strong ties with the brand, through a comprehensive strategic approach, which puts the customer at the center.
– Bronze award in the Best Use of Rewards & Incentives category for the loyalty and incentive program to make a purchase or connection with the brand, which has demonstrably led to an increase in customer loyalty.
– Bronze award in the Best Use of Gamification category, for the best use of gamification technology.
Lidl Plus is not just another offer card, but a digital customer loyalty program, rewarding its holders on a weekly basis, with attractive discounts on widely accepted products, but also offering special benefits such as participation in competitions and promotions exclusively for the users of the application.In addition, it is constantly adapting with new possibilities and content to the needs and desires of the modern consumer.
Lidl Hellas will continue in practice to put consumers at the heart of its strategic priorities, on the road to an effective, innovative, digital tomorrow.