Healthcare Accelerator: Innovation in the Health System with Bayer's signature
The company invests in new research with main axes of specialization in health and agriculture, develops new active substances, which are used in innovative products aimed at improving people's health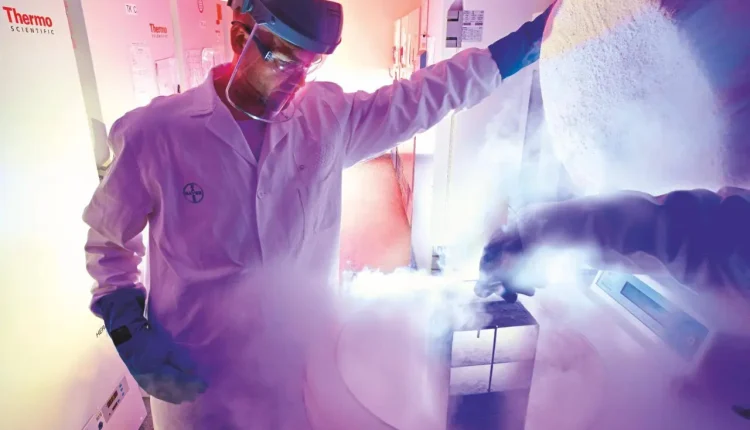 Bayer Hellas has created the landmark Healthcare Accelerator initiative in which the three pillars of medical education, clinical practice and clinical research, through a series of actions and programs carried out or supported by the company, are strengthened, interact and maximize the benefits for today's and tomorrow's patients in an innovative and efficient health system in Greece.
Bayer Hellas invests in clinical research and conducts every year a significant number of studies that are part of its continuous research work in the fields of Cardiology, Oncology, Hematology, Nephrology, Ophthalmology and Gynecology. In this way, the company ensures the access of Greek patients to innovative therapies. In 2021, Bayer Hellas, investing 2 million euros, realized 12 international interventional clinical studies giving access to innovative medicines to over 350 patients. At the same time, the company implements actions and programs that promote and develop clinical research in general, while contributing to the Greek economy.
More specifically, for the clinical research, the Healthcare Accelerator supports the continuous training of health professionals and health personnel involved in clinical research, as well as the information of patients about its importance and implementation. At the same time, it aims to improve clinical research through the development of innovative solutions and the promotion of the framework in which it is applied.
In the context of this program and on the occasion of the World Clinical Trials Day, Bayer Hellas successfully held on 12 and 18 May an informative workshop on "Clinical Research as a career prospect in Life Sciences" to students of the Universities of Patras and Crete. The aim of the workshop was to inform students about Clinical Research in Greece and internationally, as well as about its potential and perspective as a career choice.
Bayer, as a company that consistently invests in innovation, with health and agriculture as its main axes of expertise, develops new active substances, which are used in innovative products aimed at improving people's health, and have led to the creation of the most effective and recognizable drugs for cardiology, oncology, hematology, nephrology, ophthalmology, and gynecology.Moreover, Bayer's innovative medicines, which resulted from the conduct of a significant number of clinical studies, have helped millions of people in the fight against serious diseases, for which the number of effective treatments is limited or there is no adequate treatment.