The Startup 12GODS, which we met in 2018 and which operates in AgrοFood and Foodtech proceeded to its first round of funding in an agreement that is considered of strategic importance, as it is linked to the basic growth model envisioned by the Founder and CEO of the Startup, Filippos Zebilas.
Specifically, Konstantinos Machairas, former CEO of the supermarket chain, AB Vassilopoulos and current president of IELKA, acquired a stake in the Startup. Mr. Machairas, according to information of Startupper acquired 5% of the shares of 12GODS, the value of which today exceeds 1 million euros.
At the same time, however, Mr. Machairas helped 12GODS from within as he assumed the role of commercial advisor to the company in order to complete the commercial agreement with the AB Vasilopoulos chain and so now the products of 12GODS, in a few days, will be found in the network of the well-known chain throughout Greece. The agreement concerns all 4 product codes currently available to 12GODS.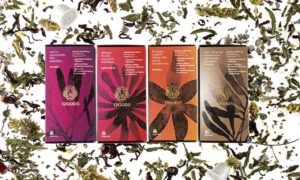 However, according to the same information, 12GODS products will soon be in large resorts and luxury hotels, in Greece and abroad.
12GODS, a capsule full of surprises
12GODS was founded in 2018 by the agronomist, specializing in floriculture, Filippos Zebilas.
Wanting to compose a unique and unpredictable mosaic with nature, culture and people of Greece, in which the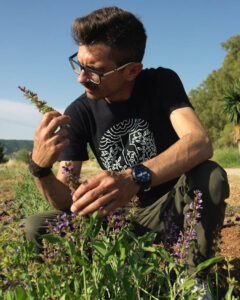 structural joint is research and technology, he explores all aspects of plants: their properties and characteristics, their beneficial benefits for our body, the possibilities of use in the modern way of life and in the depths of history, starting from the myths and symbolisms to what was behind them.
So today we can say that the Startup 12GODS is changing the way and the time of preparation of infusions, as it created herbal blends in a fully biodegradable capsule, compatible with NespressoTM machines.
At the same time, it aimed at creating unique products that combine the beneficial properties of herbs, eliminating the environmental footprint, as its release into the soil adds beneficial elements to it. In fact, this move has resulted in greek herbs through the innovative capsule to adapt to modern consumer requirements, gaining recognition and new markets.
The creation of a sustainable network of micro-growers throughout Greece and the certification of their beneficial properties in collaboration with the Patras Science Park put Greek herbs in the modern food chain.
In addition, 12GODS supports local communities facing demographic and economic problems and contributes to the environmental awareness of consumers, making recognizable the cultural heritage hidden in Greek aromatic and medicinal plants (AFF) worldwide.
Finally, the vision of 12GODS is to create innovative products based on the Greek AFF, creating new markets and at the same time giving value to the effort of greek growers, highlighting the rich cultural heritage of our country.