4YFN: The Greek Startups that participate in the leading innovation platform
The Greek presence, at the meeting point of the Startups of this year's MWC in Barcelona, is particularly dynamic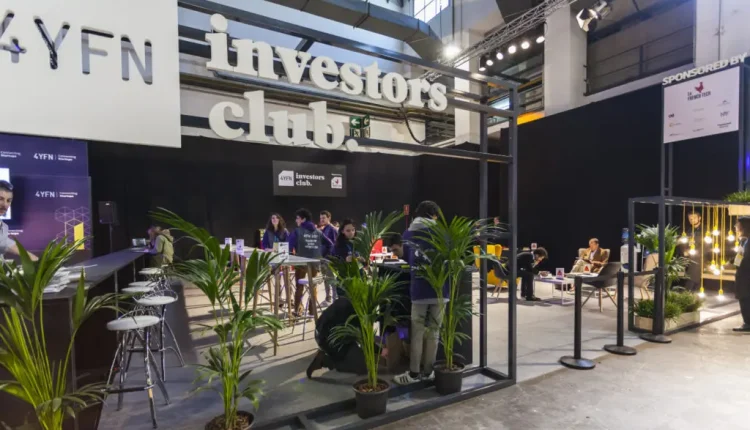 For the eighth year, GSMA's leading Startup and innovation platform, 4 Years From Now (4YFN), returns with the launch of the Mobile World Conference (MWC) in Barcelona. This way, the overall telecommunications market internationally demonstrates the importance of this community, connecting Startups, investors, institutions, businesses, organizations, analysts, etc.
Just over 500 international Startups started to exhibit their newest services, solutions, technologies and products.
At the same time, more than 200 Startups will participate in the 4YFN Discovery Area Pitching Stage, with the ultimate goal of securing funding from top funds, VCs and investors in general to support the next phase of their business journey.
All the more so since 4YFN is expected to support multiple networking and learning opportunities for a range of different Startups, businesses and investors, estimated to have around 4 billion dollars for investments in Startups.
Fourfold of interest
This year, 4YFN has been designed in such a way as to focus on four main topics.
These are:
Tech Humanism – looking at how innovation affects humanity and society.
Founders – where founders, financiers and experts in general "share" ideas and advice to the interested public.
Funding & Corporate Venturing – where best practices in the design, implementation and execution of programs are shared.
Creative Minds – where creative leaders explore the latest trends in culture and entertainment.
In addition to the new topics, the curated programs will highlight Startups and innovation in high-growth industries and strategic sectors such as digital health, impact, cutting-edge technology, fintech, sport, investors, communities and Diversity4Tech. All of these topics and more will be in the series of more than 300 speakers – including Sasha Michaud, co-founder of Barcelona-based tech unicorn Glovo.
"The global community of Startups is booming, which allows us to be excited to introduce this positive momentum to Barcelona through 4YFN. An optimistic investment landscape stands in front of us at the moment, with the result that there are real opportunities out there.In this context, we attempt to combine the worlds of innovation and investment, supporting a technological ecosystem, which is distinguished by open horizons, without exclusions, which can innovate, collaborate and inspire", noted Pere Duran, Director of the 4YFN series.
In this year's 4YFN dynamic presence is also given by the Startups of the Greek ecosystem, with Greece represented by 6 emerging Startups. These are Apifon, Magos, mSensis, Orfium, Parking Stream and RUN4MORE which, having developed innovative technologies, are expected to attract the attention of both thousands of visitors to the exhibition and interested investors.
Apifon is a technology company that empowers businesses of all sizes to grow, interact with their customers and create value for all through simple, user-friendly platforms that offer messaging services and marketing automations. Through Apifon's multi-channel platform (Email, SMS, Viber, WhatsApp, RCS, etc.), businesses can expand their public, create multichannel and targeted campaigns, measure the performance of their actions and implement marketing automations to increase their revenue and improve customer experience. They are also given the opportunity to design attractive campaigns and landing pages without any knowledge of programming or design, thus offering solutions to every business.
Magos is a solution that combines hardware (gloves) and software, creating a top-notch solution in VR equipment. Magos brings the sense of touch through the user's fingers in environments of extended reality, being the only one that allows for live interactions.This is possible thanks to the unique approach of Magos (patent pending), whose fundamental element is high data accuracy and reliability of finger monitoring. The company works with major aerospace, defense and healthcare companies in North America and Europe.
mSensis was founded in 2007 and has an integrated system serving leading service providers, financial institutions, large companies and public sectors in Europe. The company is a software provider and system provider, focusing on next-generation technologies.Having top-notch know-how, it manages to offer differentiated services, providing its customers with high quality solutions. The IMA-HUB focuses mainly on the interaction between the provision of communication services and interoperability and aims to produce infrastructures and innovative tools to support their evolution.
Orfium is an award-winning developer of leading technology solutions that address the entertainment industry's most complex problems with music, content and rights management. Its goal is to create software that enhances the commercial value of the entertainment industry for all stakeholders. Its solutions are developed by specialized executives, utilizing the latest technology, and are supported by proven AI/ML models with a top track record of efficiency and effectiveness.
ParkingStream is a Startup that shapes the parking of the future, where all the arduous and inefficient manual tasks of today will be fully automated. The solution, for which a patent is pending, records the time each vehicle is parked on the road using ALPR cameras that control the corners of a city center.The parking time is calculated automatically and the charge is made either through the automatic payment system of ParkingStream or through other electronic payment systems.
Run4More is a mobile app that motivates and rewards its users with points for their physical activity. These points can be redeemed to the company's partners for discounts and rewards.This is not just yet another fitness app, which focuses only on those who are already exercising. The company's goal is to provide the right incentives to the entire population to adopt a physically more active lifestyle, adding exercise to their daily activity. By raising awareness about the benefits of physical activity, the company wants to bring users and partner companies closer to actively engaging and supporting a healthier and sustainable lifestyle.
4YFN Awards 2022
Finally, the 4YFN Awards – which are part of GLOMO Awards of GSMA – aim to highlight and reward at the same time the best digital Startups from around the world. The five finalists this year are Authena, Nax Solutions, IDUN Technologies, Citibeats and ROYBI Roboi.