The U.S. dollar has depreciated sixfold over the past 50 years
The value of the United States dollar has fallen considerably in recent years, raising questions over the dollar's long-term viability as a safe-haven currency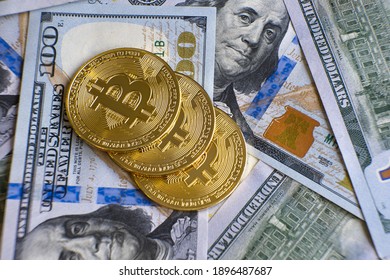 According to data presented by Finbold, the U.S. dollar has depreciated sixfold over the past 50 years. In 1972, the worth of one dollar was $1, but by 2022, the value of a dollar has dropped by an incredible 86%, to $0.14.
The depreciation directly lowers the dollar's purchasing power; thus, $1 in 1972 is worth $6.99 today, when $1 is equivalent to $6.99 over time, then the "real value" of a single United States dollar diminishes with time. In other words, a dollar will buy you fewer items at the grocery store than it previously would otherwise.
The current inflation rate is 7.87%, which is the highest rate since 1981 when it was 10.32%.
Fears of a depreciating dollar
Since 1972, the rate of inflation in the United States has risen, even as the economy has recovered from the depths of severe crises such as the 2008 recession and the effects of the ongoing Covid-19 pandemic.
As the value of the dollar continues to decline, there is fear that the dollar's standing as a safe-haven currency may be eroded relatively soon. Given that gold has traditionally served as a safe haven during economic downturns, investors are now looking at purchasing the yellow metal.
As per the research report the emergence of cryptocurrencies such as Bitcoin has gotten significant support from institutional investors. The dollar's declining value is cited as one of the key reasons investors are interested in investing in the cryptocurrency, which is often referred to as 'digital gold,' owing to its limited supply.
With that being said, investors should be cautious since the Fed recently raised interest rates to combat rising prices, potentially driving investors away from crypto and into traditional savings accounts.