Points of intervention of the CEO of Eurobank Mr. Fokion Karavias at the MasterCard Innovation Forum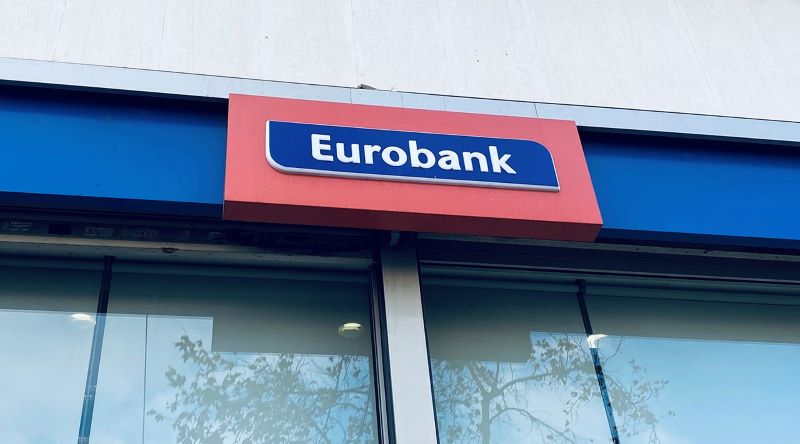 On Greece's growth prospects
I am extremely optimistic. My optimism is based on economic data. The economic climate is very positive. Tourism is crucial and we had an excellent season. But it's not just tourism. We see a lot of investment interest in many sectors, a number of investment projects in energy, infrastructure such as 5G and fast internet, in the construction sector, real estate and foreign investment are moving above expectations. The real estate sector is very strong and I appreciate that an upward cycle begins for the next 3-5 years.
The banking sector has cured significant problems, both in dealing with distressed loans and in accessing markets. Banks have used capital markets to strengthen their balance sheets. And this is reflected in the ratings of international firms, with upgrades for both the public and the banking sector. I estimate that Greece will regain its investment grade in the next 15-18 months, which is particularly important for the economy as a whole.
Finally, there is overall availability of capital and liquidity. On the one hand, European funds reach around 70 billion euros over the next 5-6 years. In addition, we have sufficient deposits, which increase month by month, supporting both consumption and private investment.In an interview I recently gave to TIME magazine, I mentioned that 2022 will be another year of strong growth of the economy. I believe that we have in front of us a period of 5 years, 2022-2026, during which the average growth rate can be around 3.5-4% per year. This may be the best period the Greek economy has met since the 60's.
On the Recovery Fund
Firstly, we must acknowledge that the state played its role in a very constructive way and it was a great success of the government that it secured a very significant amount of funds, unprecedented resources, and Greece is at the top of the relevant list as a percentage of GDP. But it also did something more. It has decided to leverage these amounts with private funding, which will further boost the outlook for the economy. Finally, especially important, it has taken a brave decision to entrust the process and approval of the financing of investment projects to the private sector, and this will allow us to avoid misallocation and waste of resources, as had happened in the past. 
Now it is the turn of the private sector and especially the banking system to prove that these decisions were the right ones. In the banks and in Eurobank we are ready for this. For us, the support of our customers and especially of businesses, of all sizes, large, medium and small, is our business priority. We are already talking to clients about preparing their investment plans to apply to join the RRF, we have prospective projects of 1.5-2 billion euros, but it is not only the Recovery Fund that we need to focus on. RRF-related plans for energy or digitalisation have a central role in our planning, but let's not forget that there are other sources of funding such as the Just Transition Fund and the Greek Development Bank's programmes that are more suitable for smaller businesses. 
For non-performing loans
The legacy of NPEs has been borne by Greek banks for many years. At one point it became clear that we would never regain confidence if we did not treat the stock of NPEs in a drastic way. With this in mind, at Eurobank we took the decision to move forward to clean our balance sheet. We applied our planning to the schedules we set. As we started first, we will be the first to have a single-digit NPE index not in 2022, as is the case of the banking system as a whole, but in a few days. At the end of the quarter, in our results for the third quarter in a few weeks, we will show an NPA index below 8%.
As for the moratoria that are expiring, even at the peak of the crisis, I was confident that there would not be a new wave of non-performing loans. This is because the rents and businesses that had managed to overcome the ten-year economic crisis were likely to overcome this economic crisis as well economic storm, given significant state support.
But with the growth rate we are experiencing, I can now say that the final toll of new NPEs that came from the pandemic will be lower than my initial estimate of about 5 billion. Most likely, the new pandemic-in-service loans will move below 3 billion euros. I am very optimistic about this.
For card acceptance services
Currently, banks as financial entities are valued at very low levels, especially in Europe and even more so in Greece mainly because the country does not have an investment grade. Therefore by selling this part of the business banks can bring in funds on much better terms.
In addition, however, as the pace of digitization of the card industry gradually intensifies, investments are required that can be advantageous only if they are of large-scale. That is why we are seeing a trend towards unification in the sector throughout Europe. For customers, the impact will be positive because they will be able to enjoy high quality services from specialized companies, two or three major international players, and therefore compete on a level playing field, globally.