Spotawheel: The "success story" of the fastest growing Greek Startup
"Our dream is to have a team that is stable and proud, working to create an ecosystem that will change the market, the industry, the world," says Charis Arvanitis, founder and CEO of the company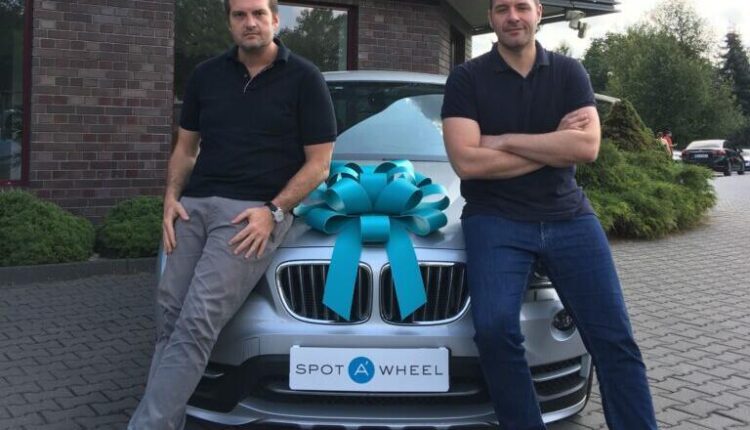 Also known as "the Amazon of used cars", Spotawheel was founded in 2016 and, despite being a new company in the industry, is already the fastest growing business in Greece and Poland and one of the fastest growing in Europe, changing the way people buy used cars.
The company originally started as a small group of car engineers under the name Spotmechanic and is now a pioneering company in the used car industry that employs over 250 people and today operates in Greece, Poland and Germany. More specifically, the company's revenues increased by 140% compared to last year (2021) and are on course to exceed 100 million sales in 2022, while Spotawheel's overall employee growth has increased by 109% compared to 2021.
Based on the value of transparency, Spotawheel, like all great ideas, emerged from solving problems, helping those looking for a new car to find a truly perfect vehicle without having to deal with the usual risks, thus reinventing the entire process of selling and buying. More specifically, Spotawheel's main competitive advantage is the specialized algorithm for the evaluation and purchase of vehicles that it has developed, harmoniously combining state-of-the-art technologies such as Big Data, Machine Learning and Artificial Intelligence (AI), with the know-how of its people! Spotawheel is able to predict the trends of supply and demand of used cars in the Pan-European market, with accuracy and speed.
Currently, the company's live inventory counts around 800 great cars which – thanks to the company's technology – perfectly reflect the high expectations of customers. During 2022, Spotawheel's fleet is expected to increase by 4 times.
With innovation having a dominant position in Spotawheel's strategy and customer-centric mentality, the company offers 200+ points written technical inspection, free test drive, up to 5 years warranty, delivery throughout Greece and Poland and the right to a refund within 7 and 14 days, unlike its competitors.
Most importantly, however, it is the only Greek company in its sector that offers the possibility of a contactless purchase, even before the covid-19 restrictions pave the way for online shopping. Spotawheel's touchless shopping is further proof of the absolute certainty that all available used cars are of excellent quality and reflect what is written on the spotawheel.gr, keeping all promises.
Spotawheel not only hosts a wide variety of cars, but also has a very informative blog that provides information on all the things related to cars – it's no surprise that the site received more than 25 million visits in 2021.
"Our dream is to have a team that is stable and proud, working to create an ecosystem that will change the market, the industry, the world," said Charis Arvanitis, founder and CEO of the company, and it is clear that Spotawheel is on the right track when you look at its success story:
April 2015: Spotmechanic starts its activities, being the first used car inspection service in Greece.
March 2016: Spotawheel goes live and, based on state-of-the-art technology, is quickly becoming the fastest growing used car platform.
March 2019: Spotawheel begins its expansion in Europe, setting up a new branch in Warsaw, Poland.
July 2020: The company continues its expansion in Poland with a new branch in Silesia.
August 2020: Two new Polish branches in Poznan and Krakow become a reality.
September 2020: Spotawheel continues its expansion into the Polish market with a new branch in Wroclaw.
March 2021: Spotawheel's inclusion in the Financial Times list as No. 39 fastest growing company in Europe for 2021 and No. 1 in Greece.
June 2021: The company opens the first car showcenter of used cars in Greece and specifically in Anthousa, Attica.
September 2021: Spotawheel opens new office in Munich, Germany.
November 2021: Second-hand car repair centre opens in Warsaw, Poland.
Soon it will operate in Romania, Spotawheel is getting stronger by the day.