Obrela Security: Opening of the new global cybersecurity business center
The new investment is considered to be of key importance for strengthening Greece's strategic position in the field of cybersecurity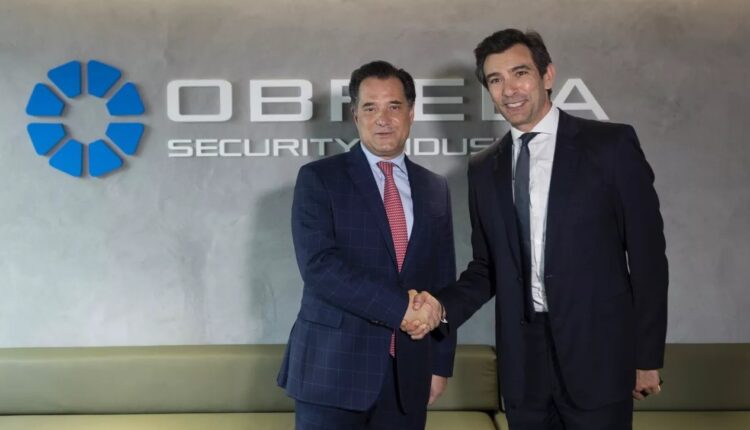 The inauguration took place at the new advanced Security Operating Center (SOC) in Athens, which was built as a single coordination center for all Obrela Security industries operations centers, following the announcement of the acquisition of the cybersecurity company Encode.
The inauguration was held by Adonis Georgiadis. The Minister of Development and Investments had the opportunity to visit the new business center, which is housed in the company's premises and to be informed about the new expanded capabilities it provides for the integrated protection of businesses and government structures in cyberspace.As Mr. Georgiadis mentioned: "with the strengthening of Obrela's position through the acquisition of Encode, as well as the simultaneous realization of investments both in cybersecurity infrastructure and in specialized human resources, new prospects are opening up for Greece in a critical and fast-growing sector, a fact that has a positive impact on the effort to repatriate brilliant minds in our country through the creation of attractive jobs in the field of innovation and technology.
"We successfully completed another effort to strengthen Greece's role in the field of cybersecurity. At the same time, the new security operations center will make a significant contribution to the momentum we have developed to protect large-scale and high complexity infrastructure in the digital universe.In conjunction with our service management platform, "Swordfish", which provides a range of cybersecurity services utilizing a central technology, ensures threat detection and active response to detect, analyze, predict and prevent cybersecurity threats in real time. The trust and practical support of our investors, EOS Capital Partners led by Apostolos Tamvakakis, as well as Latsco Family Office, allows us to evolve dynamically.", said Obrela's CEO and co-founder George Patsis.
The new operations center operates 24/7 to analyze data in real time, allowing for vulnerability hotspot scanning, continuous network monitoring, collection and correlation of log data, and business cloud monitoring.
Each year Obrela's operations centers manage more than 18 billion critical events, while last year, the company collected huge volumes of data (2,500TB) from its customers' systems, the analysis of which led to the detection and management of 5,053 real cyberattacks on an international scale.
Companies that assign Obrela their cybersecurity receive the highest standards of resilience, safety and security, while the response time to a security incident is set at 15 minutes, when the corresponding time under internal management can reach 4-6 months.
Obrela's successful case studies include critical areas such as energy, telecommunications, health and banking services, as well as the protection of demanding projects such as wind farms and ship and oil extraction and refining in the ocean. The new coordination center is expected to support the company's expansion plans in new areas, such as small and medium-sized enterprises, as well as the company's further development globally.