GANT and Enaleia clean up the Mediterranean as part of the Mediterranean Cleanup
GANT in collaboration with Enaleia join forces through the marine plastics collection campaign "Mediterranean Cleanup"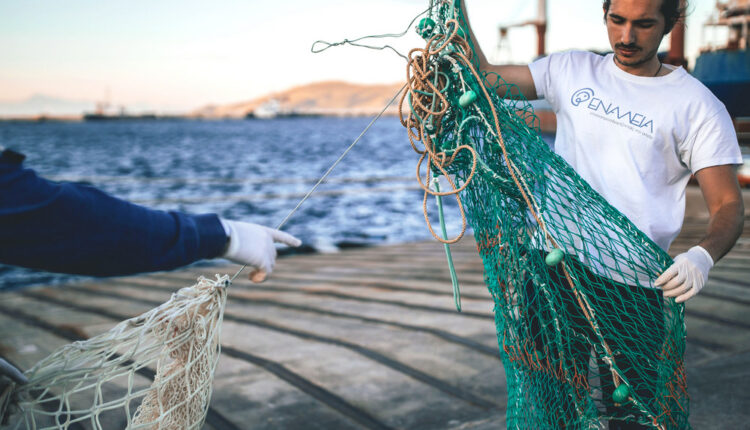 GANT announced its cooperation with the non-profit organization Enaleia, through the sustainability program "Mediterranean Cleanup" which aims to clean the seas with the collection of marine plastics but also to recycle and exploit them through the creation of new recycled products-upcycling.
The action of the program, in which 10 fishing vessels will be included, will be implemented in the Dodecanese region with emphasis on Astypalea and Kalymnos. The aim of the action is to collect more than 10,000 kg of plastic and used fishing equipment from the sea during 2022.
With the know-how that Enaleia has and in cooperation with certified bodies of its network, the collected material will be integrated into the circular economy either through recycling or through the creation of new recycled products. It is an integrated sustainability action that foresees all stages of plastic management from start to finish. In addition, this reduces the amount of plastic and CO2 emissions produced to create new products.
GANT, with a presence of more than 70 years in the fashion industry, puts into practice its basic principle "Never stop learning". It evolves and listens to the needs of the time. In this context, GANT's initiative in Greece is part of the brand's international strategy for sustainability up to 2030, that among others it supports actions to protect marine ecosystems internationally, through local partnerships.
Plastic pollution is one of the few global environmental problems to which personal contribution can make a huge difference, so GANT with the motto "The ocean issue is a matter for all of us", invites people to follow it on its "journey" to 2022 and become part of the change. Please note that GANT clothing and footwear products are marketed in Greece by Notos Com Holdings Group.
More about GANT's sustainability actions can be found here.